Designer Profiles - Behind the designs
Take a closer look at 6 outdoor designers
CASUAL LIVING continues its series of designer profiles of talented people who first imagined that lovely outdoor furniture collection or the accessory that sells so well.
     This year's special group of six includes designers with names well-known in the casual industry and others who may be just making their distinctive mark. Half of them were brought up in family businesses tied to the home furnishings industry while the other three started in other fields before taking on the challenges of designing products to complement outdoor living rooms.
      Designer Richard Frinier, whose name repeats this year as an inspiration, was among our first group of influential casual furniture designers in 2005. Along with Frinier, we have featured other designers whose names may not be as well-known in the industry. They include Fredric Doughty, John Caldwell, Carl Muller, Philip Behrens, Scott Coogan, Marshall Mullins, Shaun Sweeney, Peter Homestead, Robert Mainville, Povl Eskildsen, Michael Burridge, Zac Bryant, Trifu Boronka, Dale Campbell, Victoria Dawson, Mike Ferrell, Kirsten White, Pride Sasser, Cabana Joe O'Brien, Marcia Blake and Rebecca Cole.
     Last August, we featured Danish artist and designer Monica Ritterband as well as the design teams working within manufacturing companies, including New River Casual,
Surya
Rugs, Telescope Casual's Vanderminden family and Paul Rogers, great-grandson of the founder of
O.W. Lee
. Whether born and reared in the casual industry or adopted, we hope you will enjoy learning more about the personalities behind the designs.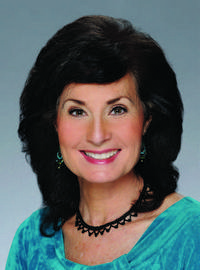 Cinde Ingram
|
Editor-in-Chief, Casual Living
cingram@casualliving.com
Related Content By Author
Live at Market with Gary Pettitt, CEO, Seasonal Living

More Videos