Popularity of casual styles promise happy holidays
I 'm just back in the office after the High Point home furnishings market, where casual and soft contemporary styles dominated.
Most of us have seen these trends evolving, but there's no doubt anymore that the casual lifestyle crosses boundaries between the indoor and outdoor areas of the home. Improved fabrics and finishes allow those boundaries to disappear as consumers now decide whether they want to place outdoor furniture and accessories outside, inside or under a covered area straddling the two. Outdoor rugs and lighting continue to grow their market shares as accessories for outdoor living.
Realizing many of you are well into sales of hearth and holiday products by the time this issue reaches you, I hope you will feel buoyed by the success Mary Fruehauf of Fruehauf Patio & Garden Center found through working closer with designers.
She followed fellow CFR member Karen Galindo's suggestions and invited 10 pre-qualified interior decorators to tour her Boulder, Colo.-store with a promise of sharing a percentage of resulting outdoor furniture sales. What followed were several sells, with the most lucrative one bringing in $105,000 net for a client furnishing multiple decks, patios and a swimming pool area at his new mountain home. Mary's enthusiasm was contagious as she described her elation with being able to clear a variety of collections from her floor just in time to order again for the 2005 season.
Florida retailers Robb & Stucky and Naples Patio also have reported continuing success through connecting designers with outdoor furnishings opportunities. It's a partnership other stores should be promoting across the country.
Fruehauf and other CFR board members are looking ahead to its annual forum, Jan. 10–12, coinciding with the International Gift & Home Furnishings Market in Atlanta, where many casual furniture specialists already shop for accessories and holiday products. That said, we at Casual Living hope your holidays will be happy and your year-end sales profitable.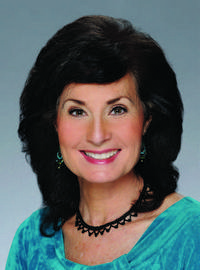 Cinde Ingram
|
Editor-in-Chief, Casual Living
cingram@casualliving.com
Related Content By Author