Follow the Leaders
Manufacturers share best practices, plans for 2013 and more
What makes a manufacturer better than its competitors? What makes one vendor the top choice over others?
     From the retail perspective of Outdoor Elegance President Doug Sanicola, it's "making sure orders are processed on a timely basis" as well as managing freight costs efficiently and "having a knowledgeable rep who keeps us up-to-date with new things happening with their company." Sanicola shared positive comments about five of the International Casual Furnishings Association's 10 category winners in its most recent Manufacturer Leadership Awards. He was most complimentary about
OW Lee
, which won the industry's top Manufacturer of the Year Award in 2012.
     "
OW Lee
has a look and feel that no one can match," Sanicola said. "Their comfort is amazing and their furniture pricing makes it affordable for everyone to enjoy their products. We sell more OW Lee furniture than any other manufacturer." He added that location makes a difference, too. "It does help that they are 20 minutes from our store," he said.
     It's difficult to know what makes one manufacturer outstanding as compared to others, said Terri Lee Rogers, co-owner and co-president of
OW Lee
, manufacturer of high-end outdoor furniture, fire pits and accessories.
     "What I do know is that we always try and provide the best product at the best value," Rogers said. "We focus on off ering products that are well-made and well-designed for a reasonable price, and we think our dealers appreciate that about us and our products. We try very hard to keep open communication with our dealers. We do what we say we will do, and we are accessible should a special handling issue arise."
     ICFA member retailers think of those qualities and more when selecting the industry's top vendors, said Joe Logan,
ICFA
executive director. Some of the criteria retailers are asked to consider are quality of the manufacturer's goods, merchandising, customer service, ethics and trade relations and communications with customers.
     The retailers themselves selected each of those factors as being the most important to them, Logan noted. He added each includes various subsections. For example, under the first criteria, there are bullet points such as:
     ■ Merchandise is consistent with or exceeds similar attributes of items produced in that price range,
     ■ Production lots are consistent between shipments,
     ■ Merchandise performs as intended and easily,
     ■ Manufacturing defects are negligible,
     ■ Finish and application of designs, fabrics and straps are consistent with or exceed similar attributes of products produced in that price range,
     ■ And products to be transported are well-packaged and protected to minimize potential damage during shipping.
     "That's just that one group, and there are comparable lists for each of those six criteria," Logan said. "For example, product designs display innovation and imagination; products meet the requirements of the consumer; color, finish and fabric/strap selection display imagination and innovation yet are aligned with the taste and fashion of the marketplace. And they go on from there. They are very detailed in terms of what they are asked to examine."
     Retailers, designers and suppliers within the
ICFA
membership receive ballots and are eligible to vote for Manufacturer Leadership awards in 10 categories of materials used to create the product, such as aluminum and wood, or product type, such as shade, outdoor lighting or outdoor rugs.
     "For each of the six criteria, they can give one to three points," Logan said. "Three points essentially means exceeds expectations; two meets expectations and one point is below expectations. Those come back to us and we collate and tabulate. The manufacturer with the best results in each of those categories is chosen and earns the Manufacturer Leadership Award in that particular category."
Kathy Juckett, Telescope Casual
     It's basically a numbers game tallying the points awarded to nominated companies, Logan said. The voting process usually takes about a month, typically in the late spring. The annual awards are presented in September as the industry gathers in Chicago for the International Casual Furniture & Accessories Market.
Meaningful Honors
     "Winning the award is a validation to our owners and our employees that our products, as well as all the stressful long days we put in to get orders out the door, are recognized as outstanding," Rogers said. "I also think that if a company like OW Lee can be named Manufacturer of the Year, it is inspiring to other smaller manufacturers in our industry, in that if you are a small business, this industry appreciates and recognizes hard work, quality products and, most of all, integrity in doing business."
     In addition to being named Manufacturer of the Year, OW Lee also received the Manufacturer Leadership Award in the wrought iron/aluminum category. Some of the other award-winning manufacturers also shared their perspectives on what the recognition means to their business.
     "Winning the Manufacturer Leadership Award is great, and there's huge value in recognizing companies that work hard at remaining innovative and competitive," Telescope Casual Furniture CEO Kathy Juckett said of the company's award for the resin category. "One of the first things we do is congratulate our workforce when we win an award like this. We know that the competition gets greater every year - every day! We try to remain ahead of the curve and we know that our workforce bears the brunt of that. It's the people that work here so hard every day to make our products who truly deserve the recognition."
     For Pride Family Brands, winning the Manufacturer Leadership Award in the cast metal category is a "tremendous vote of confidence for us in that it comes from our customers," said Rory Rehmert, VP of sales and marketing. "We were elated to win the 2011 award and to win the 2012 award was as exciting, if not more exciting! Pride Family Brands strives to do the right things for our customers, and it is great to know that they appreciate what we do."
     "I believe Gloster has earned the award nine of the past 11 years," said Eric Parsons, president of Gloster Furniture, which received the Manufacturer Leadership Award in the wood category. "While we never expect to earn the award, the culture of the company is such that we work toward the award in everything that we do. Every employee knows the meaning of the award and that it is the retailers who determine the recipients - and that we never 'win' the award, we 'earn' it."
Treasure Garden
celebrated receiving the Manufacturer Leadership Award in the shade category for a third consecutive year by hosting a company luncheon in early October.    
Treasure Garden
Chief Operations Officer Margaret Chang described the award as "an important validation of the efforts the overall Treasure Garden organization has instituted for superior product and customer service. From our design and manufacturing to sales and customer service, it is a team effort and with the award, each can feel a sense of pride and recognition. As the ninth time Treasure Garden has been recognized, it is further evidence that a culture of excellence is maintained year after year and again a result of the continued commitment from all."
      Jeff B. Dorough, VP of sales and marketing, said winning industry awards helps as Treasure Garden continues to develop innovative shade products. "With this recognition, especially coming from our retailers, it gives us the confidence and motivation to continue to offer the finest in shade styles and accessories," he said. "Awards and recognition are important, however, the true test is that our new products and new ideas are successful in the marketplace."
Moving Forward
      Manufacturers agreed being honored within the industry gives them motivation to create. "The validation from our
retailers energizes us more than you realize," Juckett said. "It's huge. We wouldn't be here if we didn't have the internal drive and love for the business we're in, but we'd be lying if we said there aren't tough days. It's things like this that keep us focused and remind us of the big picture, and why we come to work every day."
     Rogers said OW Lee's philosophy is that confidence to move forward with innovative new products is a precursor to winning the award. "We are in a position where we can try new ideas. Some work and some do not, but you have to be willing to be open to new ideas. OW Lee pioneered the concept of deep seating in the '90s and recently, the outdoor fire pit, which opened up a whole new category for outdoor living."
     Rehmert said
Pride Family Brands
' workforce has always felt what they do on a daily basis is sound so the company's focus has been to raise the bar both internally and externally. "We are very confident in our products and the awards have certainly been a boost to our morale," he said. "We are very proud to have been selected by our customers for these prestigious awards and we will continue to raise the bar throughout our entire organization."
     Having a healthy level of confidence is crucial to manufacturers, especially the ones who are breaking new ground.
Jeff B. Dorough, Treasure Garden
     "It is much harder to be a leader in business than it is to be a follower, for as a follower you always know exactly where you need to be in order to be the leader (you set your sights on the leader)," Parsons said. "As a leader you must have the confidence and ability to stay out front, be it as a quality manufacturer, an innovative designer or an exemplary service provider. The drive must come from who you are, and the culture that you establish as a company, and the forward thinking strategy for where you are headed. It is a race in which you can't stop and rest, for that is when the followers overtake."
Best of the best Practices
     "Having the best customer service, quality and most consistent delivery is something that we strive for every day," Juckett said of Telescope, which has been in business for more than a century. "We wouldn't be who we are today if it wasn't for our retailers. As a company, we do everything we can to promote them and help them thrive. Our success is dependent on theirs. I don't think a day goes by that we make a decision without considering how they will be affected. So, for them to recognize us is a huge honor."
     Gloster customers (retailers and consumers) buy much more than furniture, they buy the service, manufacturing expertise and history that accompanies the furniture, Parsons said. "We are in a relationship business, and we always strive to do that which is right. Rules are rarely black and white, and while we have a warranty that clearly states the limitations of our risk, circumstances oft en dictate that we act counter to that warranty. Innovative design is typically influenced by design that came before it, however it is important to Gloster that we use these influences to create design that is pure and fresh, as that is what our affluent consumer demands."
     Producing furniture at a level of quality and design that is recognized as having few equals is an ever-present driver in the Gloster culture worldwide. Gloster's product development team consists of key members from both its North American and European sales groups and its product development cycle ranges from 12-24 months, depending on the design and the materials.
Rory Rehmert, Pride Family Brands
     "We view ourselves more as a premium furniture brand than we do as a premium manufacturer, for one can't truly be a premium brand without quality manufacturing being one of the critical elements behind the brand," Parsons said. "Most consumers can't tell you the names of furniture brands, however it is our goal that when a consumer is actively engaged in the search for quality outdoor furniture, Gloster is one of the brands that they aspire to."
     Exemplary customer service is at Gloster's core, Parsons added. "We may not always have the answer when asked or have the answer that is sought after, but we will always search for the required answer and provide it in a timely and forthcoming manner. We are in the business of shipping the product that our retailers sell from their floor or from our catalog, which means having the proper inventory and manufacturing cushions in a timely fashion in the midst of a very short selling season. We communicate a Stock Availability Bulletin on a weekly basis to our retailers so that sales associates always know what is available and when it can ship. Such responsiveness requires a significant investment in inventory and manufacturing efficiency at our factories around the world or in our warehouse in South Boston, Va."
     Dorough noted the number of criteria considered, but said Treasure Garden's employees felt the areas of new products and color trends in shade design especially stood out for the retailer judges. "With each season, our product designs, new colors and new sales tools continue to grow while incorporating a desire to be responsive to customer requests," he said. "In recognizing not only that the designs are with merit, the award also acknowledges the fact that our new designs are what the retailer can successfully sell."
     Dorough also specified retailers' acknowledgement of Treasure Garden's outstanding customer service. "We have had the same team for over five years, with new team members planned for the 2013 season," he said. For 2012, the company's efforts included the full institution of its innovative and revolutionary TG Design Studio. "Using this online sales tool, our dealers and their customers can create custom shade products in various designs online, enabling them to view the product prior to purchase. The consumer then sends it or brings the order in to their nearest authorized dealer to purchase."
     Rehmert stressed Pride Family Brands' commitment to attention to detail. "We focus on every aspect of our business and the details are what make the difference," he said. "We bring to our customers an exciting offering of high-end products that are second to none with regard to the designs, quality and service that we offer. We use premium materials in our products and we combine the materials using our highly skilled artisans to bring products to the ultimate consumers that excite them. Our customers experience higher than average retail turns on our products and we provide them with products that can be fully customized thereby driving higher sales tickets."
2013 And Beyond
     When asked what they are doing now to lead the casual furnishings industry into the 2013 season, answers ranged from technology to marketing to expanded product and value equations.
     "Right now we're focusing on providing maximum value at each of our price points - providing retailers with information on shopper trends to not only encourage but also assist them in promoting and growing their business," Juckett said.
     Chang said Treasure Garden takes its position as an industry and market leader seriously, although its recognition for manufacturing excellence was specifically in the shade product area. "Aside from product design, quality and customer service, we see opportunities to represent our industry in the new year with positive marketing efforts through growing the outdoor room story as well as being an advocate for ethical trade and business practices."
     Pride Family Brands has focused its attention on the following areas: Increased and expanded product development on unique and sophisticated offerings, additional product categories added in response to demand from customers and improved communications through internal and website upgrades.
     "We brought an extensive new product offering to our customers for the 2013 season," Rehmert said. "1) Five new collections were introduced and all have done well. 2) We added a major pillow program to our offering so that our customers would have the right looks and styles of premium pillows to complement our line. 3) We added a new line of umbrellas that are commercial quality, can be customized to match our luxurious finishes and feature a double wind-vent for further customization. 4) Our website has been totally revamped and now features a customization feature that is unsurpassed in our industry. Products can be fully customized online and then placed in a room planner so that a consumer can really see what their custom order will look like. This is a huge improvement and will help our customers generate special orders more efficiently."
     OW Lee has been working for two years to implement a new Enterprise Resource Planning system it believes will enable the company to better serve its customers - from inventory management to order tracking on the production line. "We feel this investment will provide us the ability to better meet the demands of our customers, both in technology and service," Rogers said. "We have also expanded upon our successful quick ship program by offering our best-selling club chairs and four of our best-selling fire pits with our new metallic brown porcelain hearth top, shipping within 10 business days.
     "As far as new designs for 2014, we are looking to build upon the excitement of their year's introductions, and will have what I believe are some of our best-designed collections to date. With the momentum we have right now, along with the renewed energy from the contributions of the fourth generation of our family, we look forward to a successful 2013 season and hopefully many more seasons to come."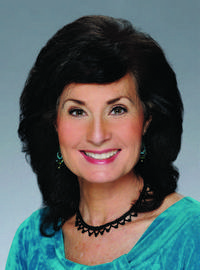 Cinde Ingram
|
Editor-in-Chief, Casual Living
cingram@casualliving.com
Related Content By Author
Subscribe to
Casual Living eWeekly
Receive the news you need to know about the trends in the industry delivered right to your inbox.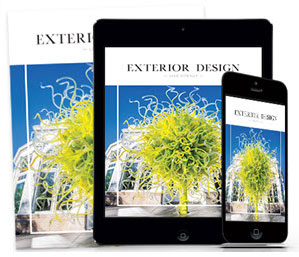 A new season means a fresh look at outdoor luxury in the fall issue of Exterior Design. From the Hollywood Hills to the penthouses of New York, we explore the most opulent outdoor spaces, products and designs. The Fifth Room has arrived in high style, and you don't want to miss it! See the latest issue!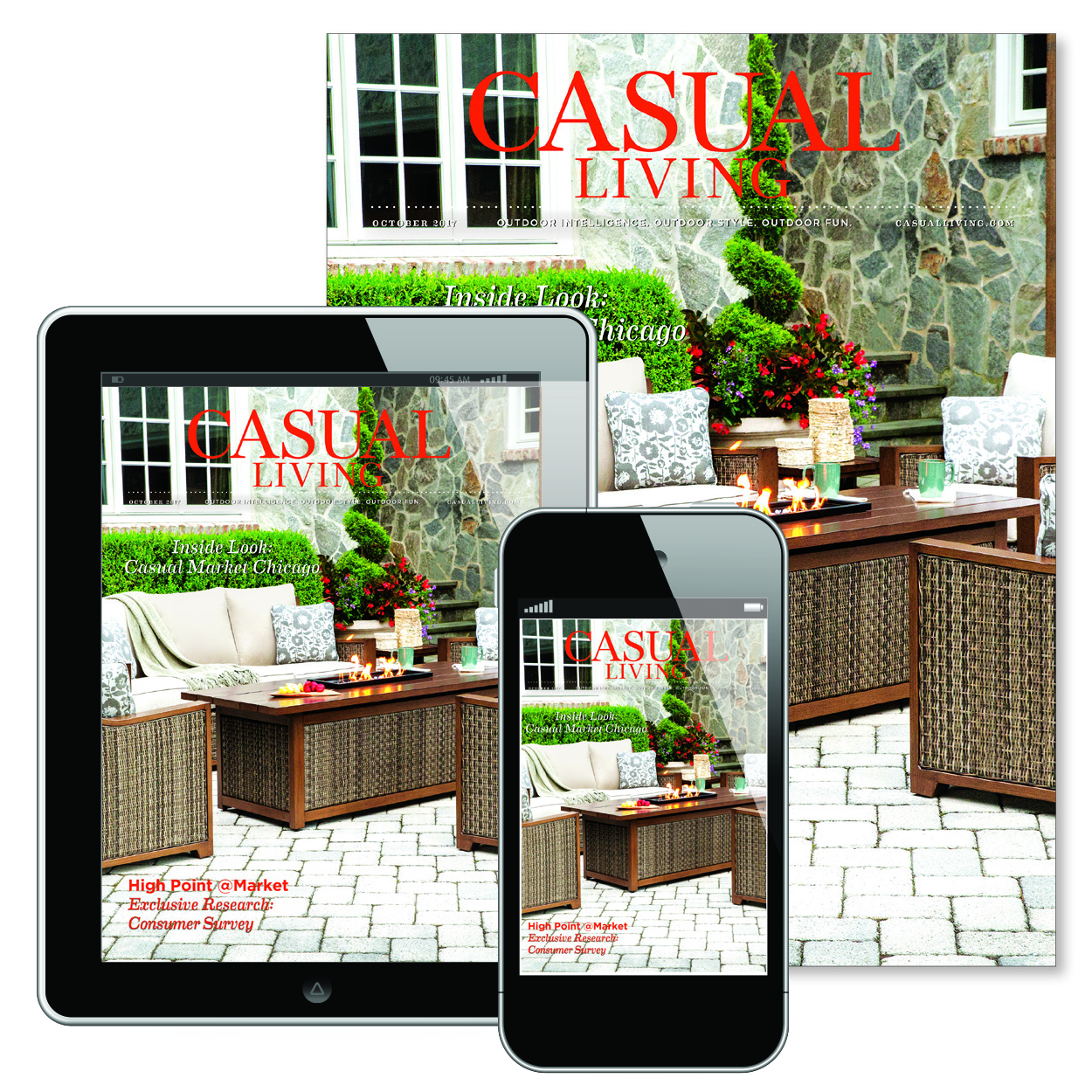 Don't miss the October digital edition of Casual Living! In this month's Market Issue, we'll bring you all the highlights of Casual Market Chicago, from innovative new products and hot trends to this year's award winners and a taste of the party scene. Plus, you'll get a sneak peek of all the product debuts at High Point Market.
In this issue:
Consumer Survey: Did you know three out of four consumers read online reviews before purchasing outdoor furniture? That's just one of the shopping insights shared in our exclusive report on consumer buying habits.
Designer Viewpoint: A North Carolina designer creates an outdoor space for a modern-day Brady Bunch. • Barbecue Lifestyle: Our grill guy gives tips on extending the season through the holidays.
Focus On: Patterns punch up the style quotient of outdoor accessories.
October Digital Edition