Tyndall Creek closes
Company will close at the end of July

After 10 years of supplying outdoor home furnishings, Tyndall Creek Furniture Company announced it would close at the end of July.
The Wilmington, N.C.-based manufacturer of Adirondacks, barstools, rockers and other solid wood furniture along with custom outdoor rugs, umbrellas and replacement cushions, notified its dealers in mid-June of its remaining inventory, available at special pricing. The last orders were to be received through July 8, although its offices were to remain staffed through the end of the month. Beginning in August, its accounts receivable functions will be handled by Accord Financial.  "For the past three years, we have struggled with supply problems, and have not been able to service our customers with the product they required or the level of service they had come to expect from Tyndall Creek," President Bob Bethel said. "While we made many inroads with rebuilding our supply chain this year, we did not achieve the level of sales we needed to remain viable." Before Dabol incorporated
New River Casual Furniture
and established its U.S. corporate headquarters and distribution center last summer, Tyndall Creek was a major importer of its Brazilian cherry and other hardwood furniture. Several former Tyndall Creek sales reps and agencies have gone to work for New River over the past year.     Changes in the supply chain "forced us to take a hard look at the direction of the company, and we made the very difficult decision to close the business," Bethel said. He added company leaders were going through an orderly liquidation of the company, taking orders and shipping product through mid-July.  "On a personal note, Bob and I would like to extend heartfelt thanks to the wonderful dealers and friends in the industry with whom we worked alongside for the past 10 years," Jeannie Bethel said. "We would also like to express special thanks to our tremendous sales rep force who have supported us through good times and bad. We offer our best wishes to the continued success of the dynamic casual industry and the friends we have made along the way."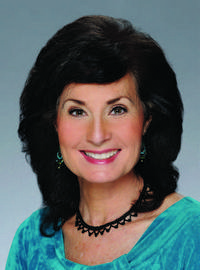 Cinde Ingram
|
Editor-in-Chief, Casual Living
cingram@casualliving.com
Related Content By Author
Live at Market with Gary Pettitt, CEO, Seasonal Living

More Videos