Selling grills is about selling food and fun
Naz Cavallaro
Sales rule no. 1: tell them everything!
     Selling is ... providing the information about the product and/or service your customers need (and how you will be providing it) to make the best buying decision for his or her buying dollar.
     Selling grills is about selling food. There is a tremendous depth of knowledge required to satisfy the needs of the customers.
     It is critical for everyone in the organization to realize that the end goal of a customer who is buying a grill is the wonderful food that they will be able to create. The grill is the tool they will need to achieve this result. The more effective you and your staff are at communicating the message that "grilling is fun," the more success you will have selling the grill.
     Once you whet their appetite with mouthwatering recipes, they will be much more receptive to hearing the features of the specific grill you recommend. Your objective is to explain the benefits of each individual feature and accessory. "You need a cover because...," "You need a quality grill brush because...," "Rotisserie is simple and easy to use, let me show you how...," "This grill comes with one of the most thorough warranties in the business. Let me explain the details...
"
FOCUSING ON FOOD
     ◗ Creates excitement and makes the customer's mouth water.
     ◗ Allows your staff to gather information on what the customer likes and dislikes in a non-threatening way. This information will be essential to steering the customer to the grill that is likely to best suit their needs.
     ◗ Naturally leads into selling accessories, which will greatly increase your profit through add-on sales.
     ◗ Reinforces the idea that you and your staff are grilling experts and that this is the only place to buy a great grill.
     ◗ When speaking of the food, relate it to the quality features of the grill and how it will get you the end result you are looking for. (i.e., The perfect steak comes from properly searing the meat with these heavy cast iron grids that retain heat for perfect grill marks.)
SHARE A RECIPE TO GET A RECIPE
     One of the first questions that your staff should be asking every customer is what is their favorite food to grill?
     Each staff member should have a minimum of three recipes that they are able to share with their customer. Leave a few cookbooks open on the grills so your staff can use these as a visual impact when describing the recipe (grilled pineapple, how to grill the perfect steak, etc.) Check your manufacturer's website; they oft en include recipes that demonstrate various grilling techniques.
     Armed with this knowledge, your staff can teach the customer how to recreate these recipes and impress their friends and family.
SALES RULE NO. 2: KNOW THE COMPETITION
     It is the professional thing to do - to know as much about the grill business as you can. Knowing the competition and their formats will tell the customer that you have done your homework, and that any question they ask will be answered truthfully and respectfully. This is why research and information you collect needs to be updated and defrag-mented regularly.
     All your training and all your notes need to be tidy and organized so that everything you speak of is brought forward professionally and with accuracy. Knowing what your competitors sell, how they sell, how they advertise and their policies is crucial to completing your duty as a salesperson at your location.
YOUR RELATIONSHIP WITH CUSTOMERS HAS MATURED
     A customer is the most important person in any business. They deserve the most courteous attention we can give them. They come to us with needs and wants and it is our job to fill them. Remember when making your presentation, only when the customer believes that the benefits of the grill exceed its price will the customer feel comfortable buying the grill and/or your services.
     Your customers will buy emotionally and will justify that the features you present in a demonstration and their buying decision with logic after they own the product. So, the more features, the more benefits and advantages builds the level of emotion. The more features, the more logic is added to reinforce that buying decision.
MAKE MORE SALES
     It's about salesmanship, product knowledge and competitive knowledge. A good salesperson will take the initiative to acquire the knowledge of all three, to perform their job properly and professionally. Knowledge of your inventory, your advertising and of your policies and, most importantly, those of your competitors is even more important. A great salesperson will integrate all of these sectors when serving the customers. The hard work will definitely pay off .
     Appreciate what you do, stay positive and passionate and approach with enthusiasm and lastly, thank your customers for their business. They will reward you with more!
Related Content By Author
Introducing the Barclay Butera Collection for Castelle

More Videos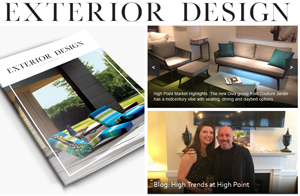 See our new publication! Exterior Design promises to showcase the best, most innovative product design across all key categories of outdoor. With a unique vision and a focus on fashion, design, luxury and style, it's a must-see magazine for forward-thinking designers and high-end retailers. See the inaugural issue!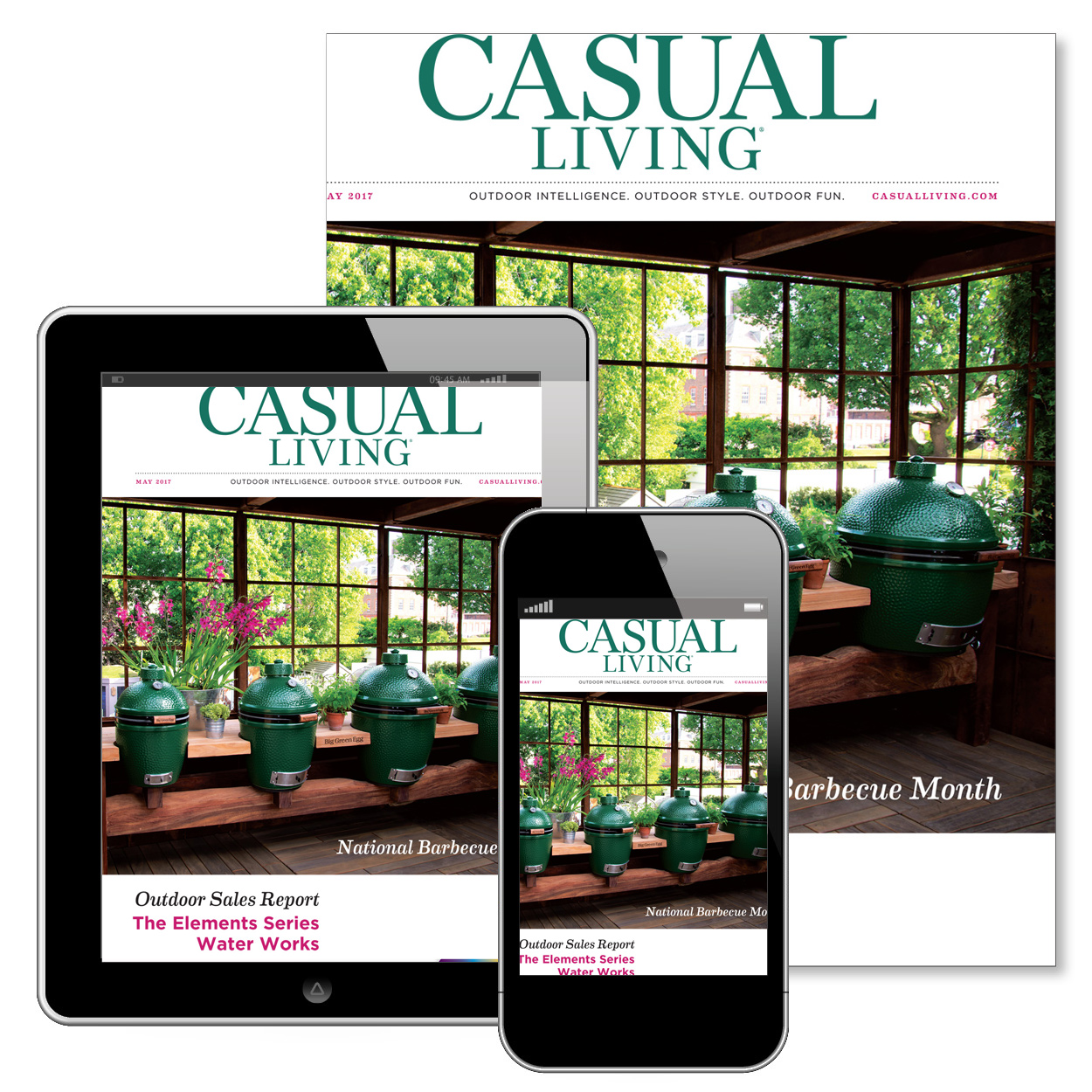 Don't miss the May digital edition of Casual Living and our third installment of the Elements series—Water. Also, contributor Laurie Rudd shares the latest in fashionable fountains and water features. And lastly, designer Libby Langdon shows how adding a little water—fountain, bubble wall or even a peel-and-stick beach scene—can up the ambiance in any showroom.
Take a moment to subscribe!
May Digital Edition