Lane Venture goes live with new website
Reflects consumer driven focus
In conjunction with the opening of the International Casual Furniture and Accessories Market, Lane Venture launched its new consumer website this week.
The new site features an enhanced look, improved functionality and tools to upgrade search engine optimization. The development of the new laneventure.com utilized the resources of the company's parent Furniture Brands International and reflects their consumer driven focus in its design.
The enhanced look features a fresh, clean appearance in keeping with the company's style direction for product and marketing materials. The improved functionality centers around search that is highly visual and intuitive. Behind the scenes, major work has been done to optimize the site's presence in major search engines.
"It's essential to have a web presence that reflects Lane Venture style and that is simple to use and easy to find," Lane Venture President Gary McCray said. "We believe that with this site we've done just that."
The new site will now become the centerpiece of Lane Venture's marketing program and be used to support sales and marketing initiatives throughout the year. The site will also continue to offer the company's extranet site, Adventurelink, that provides delivery information, marketing materials and company news to authorized Lane Venture dealers.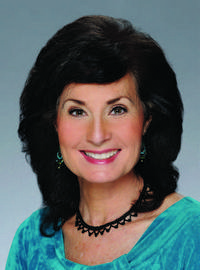 Cinde Ingram
|
Editor-in-Chief, Casual Living
cingram@casualliving.com
Related Content By Author
Live at Market with Gary Pettitt, CEO, Seasonal Living

More Videos