Demand accountability
Clay Dennis, Staff Staff, March 16, 2009
With uncertainty in the marketplace and financing drying up, every one of us is looking for a way cut unnecessary expenses. At first we think of buying a little less on pre-season, or maybe we cut back on advertising, hiring or displays. Maybe we think about who would be the first employee to go if things got really tight. 

If you're reading this right now it means you're more in tune and focused than the average retailer, and you should know, there are a few things you may have overlooked. 

While customers seem to be asking for discounts, why is it that the retailer's prices are not only fixed, but going up every day? It seems to me, an awful lot of people make a lot of money from my company (and yours) without really doing much for it. 

My credit card processor insists that he's really not making anything at all on my credit card transactions, yet 10 people a week knock on my door wanting a chance to make not much at all. These companies charge us thousands a month for the privilege of taking MasterCard/Visa/American Express, never once calling to check on us or asking how they could help our businesses, even though they profit from it. Call and renegotiate your rate, or shop it with another processor, pay no attention to termination fees. If you have to pay a couple of hundred dollars to make thousands, what's the problem? Make sure you ask about pass thru rates, and don't just settle on tier rate set ups. They'll promise you 1.5% (or whatever) to get your business, but what is your effective rate? Total dollars processed divided by total dollars paid. You just might be unpleasantly surprised.
I don't seem to see my insurance agents much after I sign up either. What happens if I raise my deductable a few hundred dollars? Did you know that owners can be exempt from Worker's comp? What happens when you remove the biggest earner from the account? What happens if you set up health savings accounts instead of high premiums for health insurance? Again, your agent probably won't tell you about those opportunities, but believe me, the opportunities do exist. 

Then there are sales reps who are quick to take us to dinner once a year, but when was the last time one offered to help train your staff? Some of these folks can make 12-20% of your success with their product lines, but how do they really earn it? Don't get me wrong on this one, I like my reps (most of them) but is seems quite obvious to me that we would have lots to gain by a monthly or even quarterly training schedule. What updates have happened? What back orders should we anticipate? Are our catalogs and pricing up to date? Wouldn't be great if this was the average rep's way of doing things?

I think the time is right to demand manufacturers and their reps to help us (the retailer) speed up RGAs, labor credits and advertising co-op funds. Am I the only one who has to pay in 30 days, but my credits are up for grabs for weeks, even months at a time? These issues, while a headache, have huge cash-flow implications. 
Never, never underestimate the value of training. The National Fireplace Institute has the programs in place with the materials already written. All you have to do is call your
Hearth, Patio & Barbecue Association
affiliate to get NFI training. You have nothing to lose from NFI training and everything to lose without it. If your installer makes a boneheaded mistake, you pay for it. Your customer does too.
Train your people, treat them like specialists and mistakes will be kept to a minimum. Fewer mistakes equal higher profits. Make sure to get more involved in your regional chapter of the HPBA. We spend hundreds of dollars to join different organizations, but never really realize what these organizations can do to help us. Most often, the dues associated with annual enrollment is lower than the cost of admittance into the annual Expo so you're sort of ahead when you start. They can also help to facilitate the aforementioned training programs.
Finally, your advertising (Yellow Pages included) is completely negotiable as well. Offer slow moving merchandise in exchange for a particular advertising promotion. Believe me, right now, they'll be open to creative ideas. You'll move unwanted product and keep your name in front of your customers. Do your current advertising reps ask you how your ads are doing? Or do they just call you about their "great rates" and hand you another paper to sign? It's OK to hold them just as accountable for their performance, and the performances of those mentioned above as you are. 
I guess the point I'm trying to make is that you work hard, and you are judged by your customers based on your performance, not some annual contract. Why not hold those who profit from your success to the same standard?
Demand more, pay less. Remember, a wise man once said, it not how much you sell, its how much you keep that's important.
Related Content By Author
Talking Outdoor Trends with Designers Kelli Ellis and Eddie Ross

More Videos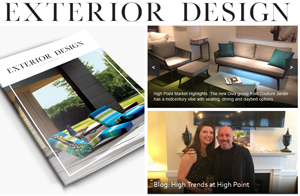 See our new publication! Exterior Design promises to showcase the best, most innovative product design across all key categories of outdoor. With a unique vision and a focus on fashion, design, luxury and style, it's a must-see magazine for forward-thinking designers and high-end retailers. See the inaugural issue!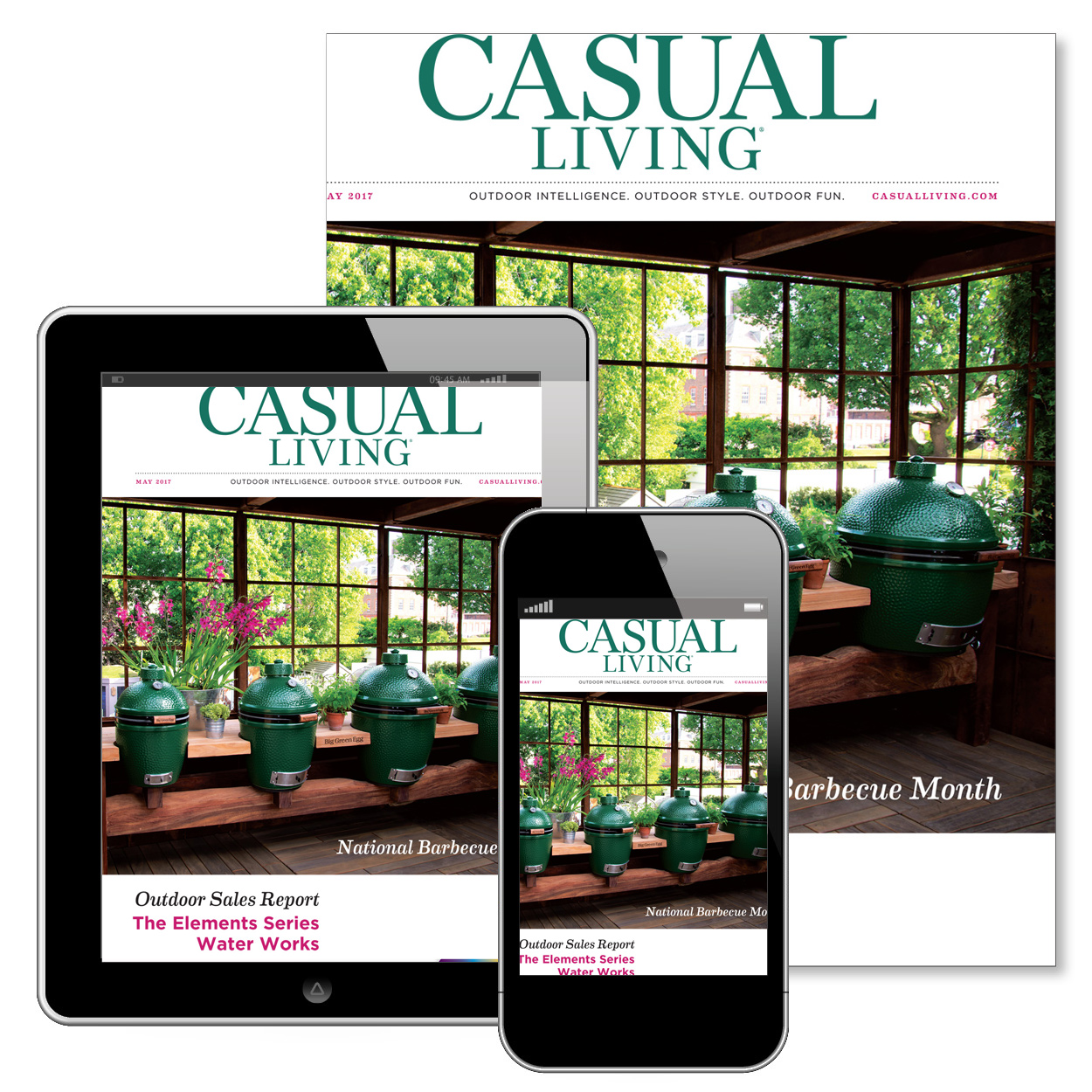 Don't miss the May digital edition of Casual Living and our third installment of the Elements series—Water. Also, contributor Laurie Rudd shares the latest in fashionable fountains and water features. And lastly, designer Libby Langdon shows how adding a little water—fountain, bubble wall or even a peel-and-stick beach scene—can up the ambiance in any showroom.
Take a moment to subscribe!
May Digital Edition