Tap into a real goldmine
Value your customer database
Brad Lloyd, Staff Staff, January 4, 2010

Lloyd
What is your most valuable business asset? 

Would it be your: Inventory? Equipment? Cash? Real Estate? Special process? A patent or trademark? Employees?
The above are the answers most given by owners and company executives. But if you answered any of the above you are ... wrong.
The No. 1 asset in any business is: Your customers.
You can survive the loss of any business asset except your customers. Every asset you have but one can be replaced. You would be inconvenienced and possibly lose a lot of money. But, with your customer list intact, overnight you could start over again.
It's truly amazing how few entrepreneurs fully appreciate the value of their customer list. A relatively small percentage consistently act toward building their database — and nurturing it. It will cost you five to 10 times as much money to attract a new customer than to sell to an existing one. Once fully understood, you can act toward multiplying your success many fold.
Here is the fastest ticket I know toward building a business that will provide you great wealth: Develop a strategy that will build a database of your best prospects — and, of course, your customers. And contact them regularly.
Assuming those who have done business with you are pleased with their original purchase, they are your best prospects for future purchases. Your main business goal should be to create a list of happy customers. Many of them will become raving fans who will recommend you to others. You then can sell them a continuous flow of related products and experience continuous growth and prosperity.
There are just three ways to build any business:
• Increasing the number of customers or clients
• Increasing the value of the average transaction
• Increasing  the frequency of re-purchases
Your goal - your mission, should you decide to accept it - is to design systems and programs that surround these three categories of growth strategies.
Here are just a few ways to improve each of these key growth areas:
How to attract more customers
• Select a niche market that you can easily reach and dominate
• Develop an education-based marketing program that motivates prospects to contact you to learn more about  how you can help them
• Establish a robust referral program that can open new channels of growth
• Give your customers the opportunity to "go on record" by giving you testimonials about your great product and/or service
How to increase value of an average transaction
• Up-sell your customers to add on to their purchase
• Suggest accessories, add-on items and other services that complement your customer's purchase
• Create value-added packages that would cost more if purchased separately
How to increase the frequency of re-purchases
• Maintain ongoing communications to present compelling offers that can't be turned down
• Follow up with customers to see how they're enjoying the benefits of their purchase and to suggest products or services that would increase their satisfaction
• Track your customers' usage and buying patterns to  suggest purchases right before they actually need them  (This will effectively keep your competition out of the picture entirely)
• Deliver uncommon customer service by going the extra mile
• Perform stealth surveys with your customers from time-to-time to gauge their level of satisfaction
How to get repeat business from existing customers
Most business owners focus too much of their time and money on getting new customers when what they should do is spend more time on maximizing the transaction value and laying the groundwork for a repeat purchase. It's easier and less expensive to sell to an existing customer than a first-time buyer. You don't have to build trust with an existing customer, so there are fewer obstacles to overcome before the deal is sealed.
 The marketing strategy is relatively simple and inexpensive. Each month a postcard, letter, e-mail, phone call or personal visit is made with each person on the list. This strategy produces a steady and profitable stream of new business. In each example, the result of regular contacts, each one containing an interesting and informative sales message, generates a constant flow of new business.
Most entrepreneurs do not contact customers often enough.
In hindsight I left a lot of money on the table. But the biggest losers were my customers who didn't receive enough important information which could have helped them more than I was able to do with a few contacts.
I used to be concerned about contacting my database too often. But this is a fallacy. Don't worry about offending customers with too many contacts. Indeed, properly done your customers will love you for keeping them informed with product and service information, special offers, as well as new developments in your field.
Without a doubt, you will own a goldmine by building your own database that is carefully developed and nurtured. There is a way. The road to riches is being paved with automated e-communications.
Electronic marketing options
Automation is important to all businesses. The less time we have to spend doing small tasks, the more time we have to make money. Or we could spend that time doing something besides working.
Putting an online business on auto-pilot isn't difficult at all and it is all done with the use of automated e-communications such as e-mail (electronic newsletters, auto-responders, etc.). The latest technique that is the "darling" of social media marketing is e-communication using the Internet as a base: the blog.
Let's explore each of them in detail, starting with the new (blogs) before we get to the tried-and-true (e-mails).
Tips for capturing contact information
Finding the names and addresses of likely prospects is critical to success, and an area in which many business owners stumble and fall.  That's a shame because there are eight simple ways to build mailing lists (both snail mail and electronic). Let's say you're building a list of furniture prospects:
1. Get an electronic copy of the White Pages. These are sold in stores like CompUSA.
2. Go to the Oxbridge Directory of Publications. This reference manual contains demographics information on more than 20,000 magazines and newsletters. You'll be able to find publications that reach specific markets, which have the characteristics you want.
3. Go to your local library and browse through the Standard Rate and Data Service (SRDS) list directory. In it, you'll find just about every mailing list known to man. It is an invaluable tool for your niche marketing efforts. You will find lists of consumers who have purchased recently through direct mail.
4. Contact organizations and associations. If the associations won't rent you a list, ask if you can get a list of magazines, journals and publications that cater to the desired community.
5. Magazines are very good sources for renting lists.
6. Work through local mailing list brokers, purveyors of lists of all kinds. A list broker can help you find the type of list for which you are searching. However, be aware list brokers usually make their money from large mailing lists and may be less helpful than you want, but they also might steer you in the right direction. They eat, sleep, and drink mailing lists.
7. Place advertisements in the local newspaper that targets the interests of your niche marketing. For example, if you were targeting outdoor enthusiast, you might write a news article about recent studies that have found outdoor living can be therapeutic. At the end of the article, offer a free report about the Vitamin D benefits.
8. Locate your niche by identifying all of the things that your target niche or niches have in common, such as associations or reading material, hobbies and affiliations. Start to market in those areas with marketing material that has focused headlines and copy that will attract your niche's attention.
Identify lifetime values
 Average marketers define the value of a customer by the amount of money he/she spends on a purchase, but a smart marketer takes a long-range view to consider the "lifetime value" of a customer.
 All of your customers have a value that goes beyond their immediate purchases. They know other people and those contacts are worth more business. They will tell others about your products and services, word-of-mouth advertising. They will give you referrals. They may have other business or personal contacts you can do joint ventures with.  
 The lifetime value of a customer is how much a customer will be worth to you as long as you're in business. This knowledge helps you determine how much to "invest" in his/her care and feeding so that you'll achieve a positive return on your investment.
Marketing reality
 If you don't know how much a customer is worth, how do you know how much you should spend to get one?  To determine the lifetime value of a customer, you need to know and track how much a customer spends.
• How often per year he/she makes a purchase
• How many years he/she will remain a customer
Knowing the lifetime value of a customer will also tell you how much money you can spend on your sales and marketing to get the right return on investment (ROI) for your marketing dollar such as:
• How much should you pay for advertising?
• How much can you afford to pay a salesperson?
• How much is an appropriate referral fee?
• How much should you pay in a joint venture situation?
The No. 1 key to marketing in a lousy economy is building a relationship and selling results. This is what restores your faith in good ol' cause and effect.
The most insidious disease that propagates in a down economy is that people actually lose faith in their ability to create change. Essentially, maintaining the faith in their abilities to generate a response when they put out a stimulus. Strongly suggest, turning a death ear to those negative complainers who are down on their luck.
Here are the facts in a nutshell: We all need a living breathing list, a database we nurture regularly. And yes, we are always executing ideas to grow our list with the right niche customers in our market.
Savvy marketers understand it's all about follow-up and trust building. It works like this: Every two e-mails you add to your follow-up sequence catapult you ahead of a third of your competitors.
If you have a 10-step sequence, you're in the top 13%.
If you have a 20-step sequence, you're in the top 2%.
This is not astrophysics; it's not rocket-science; it's not really even 'hard' work (not unless writing e-mails is hard.)
Now it's time to address and emphasize the 80/20 rule.
Treating everyone alike is always a mistake.
That is the real key. Treating them the same, like a massive block of compressed humanity, is not only rude and offensive, but disastrously unprofitable.
Remember: Content is king. This is if you want them to keep reading ... and they will only read what's important to them. Sorry to say, that's all they care about — not you or your products. They are only interested in what your products will do for them. Are you getting the points now?
We all know that nobody escapes the 80/20 rule, but we all get to choose which side of the 80/20 tracks to live on.
As seen on CBS "60 Minutes" report on Top-Secret: America's New Air Force Drones. Every so often in the history of war, a new weapon comes along that fundamentally rewrites the rules of battle. Taking out the dangerous Al-Qaeda with a push of a button from the Nevada Mojave desert. Yea!
This is the type of technology that's going take the furniture business to new levels. Imagine just a few clicks to search out the customers and prospects to zero in on demand, create top-of-mind awareness and stimulate excitement in the benefits throughout the sales cycle ... 'til voila!
Consequently, the automated follow-up sequence continues, ensuring satisfaction along with referrals — always maximizing the lifetime value of each consumer and energizing our prosperous future.
Brad Lloyd, owner of Brad Lloyd & Co., Ltd., has more than 20 years of experience as a retailer and sales representative for some of the top manufacturers in the casual industry. This is his second column sharing techniques he learned from research on marketing your business in the 21st century and how it can apply to this industry.
Related Content By Author
Talking Outdoor Trends with Designers Kelli Ellis and Eddie Ross

More Videos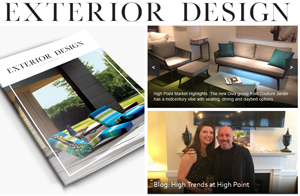 See our new publication! Exterior Design promises to showcase the best, most innovative product design across all key categories of outdoor. With a unique vision and a focus on fashion, design, luxury and style, it's a must-see magazine for forward-thinking designers and high-end retailers. See the inaugural issue!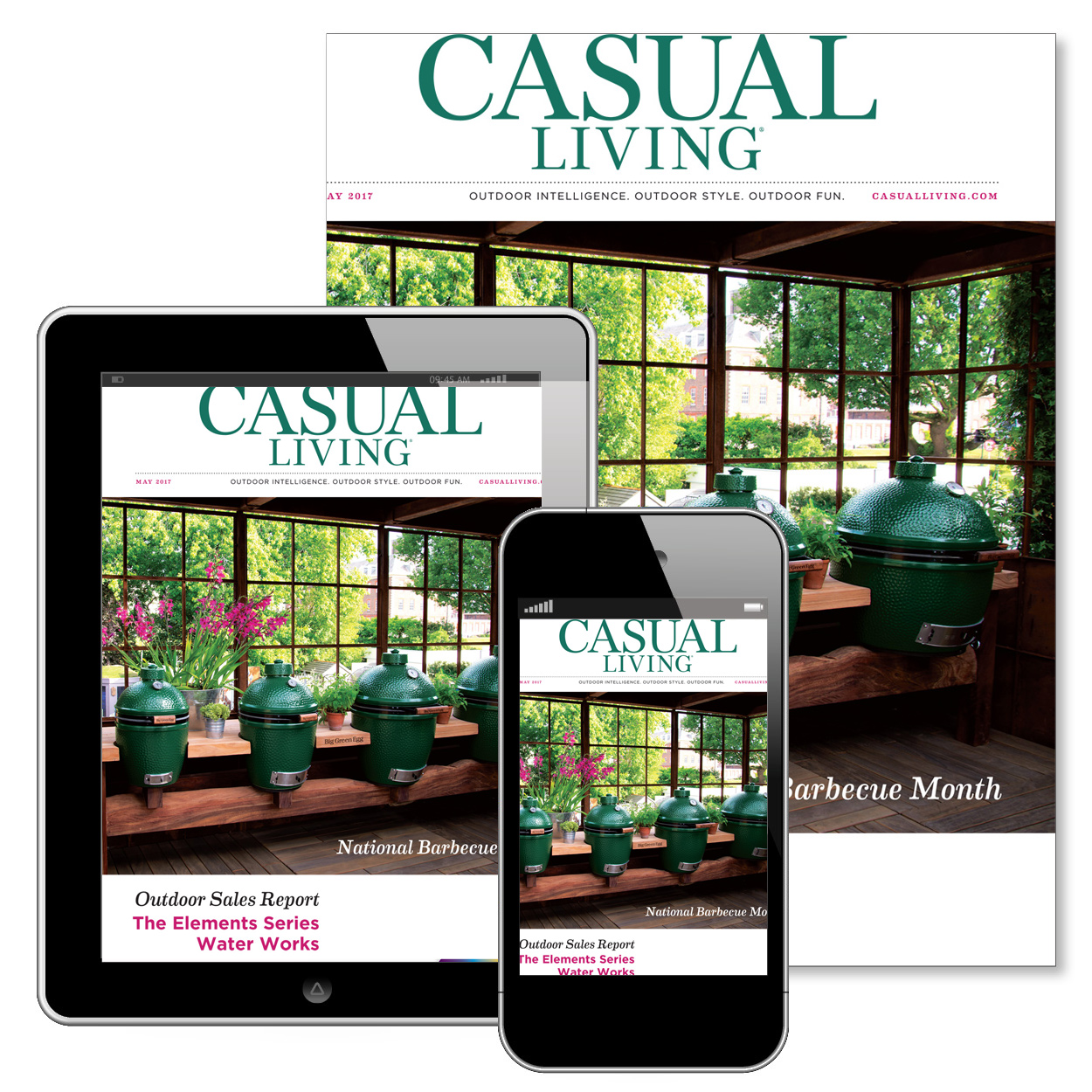 Don't miss the May digital edition of Casual Living and our third installment of the Elements series—Water. Also, contributor Laurie Rudd shares the latest in fashionable fountains and water features. And lastly, designer Libby Langdon shows how adding a little water—fountain, bubble wall or even a peel-and-stick beach scene—can up the ambiance in any showroom.
Take a moment to subscribe!
May Digital Edition