Caluco reports steady growth
Says smaller, flexible players can thrive in a recession
Mirabella club chair
From Caluco, the Mirabella club chair combines a deep espresso-colored resin wicker with sleek polished stainless steel. Caluco's bold, contemporary Mirabella, Maxime and Grace collections are proving popular with a younger consumer demographic as well as hospitality buyers and interior designers. 

Caluco Outdoor Patio Collection is turning adversity into opportunity, earning steady revenue growth despite the severe economic downturn.
"Because of our size we're fast and adaptable. We have low overhead and we can give customers plenty of one-on-one attention," said Caluco's CEO Aaron Gochman, who founded the company in 2004. "We're finding that in this economy, dealers are much more receptive to new vendors who can offer better pricing and more flexibility."
The San Fernando, Calif.-based company manufactures a diverse range of upscale patio furniture and accessories, ranging from classic styles in cast aluminum to ultra-modern collections blending resin wicker with stainless steel. "We've found our niche offering the luxury look at accessible price points," Gochman said. "Our focus is making sure the dealer gets a solid profit margin while retail customers get the style and durability they want."
In a year when many manufacturers are struggling to stay afloat, Caluco has gained more than 40 new clients, a mix of retailers, design professionals and hospitality buyers. A new Web site at www.caluco.com, a new sales outreach program and e-mail marketing are helping build long-term relationships. The personal touch helps, too. Gochman enjoys having direct personal contact with many customers and investing in business relationships that may start small but grow fast.
The company positions itself as "a flexible partner" and uses the tag-line "Together, we're better." For CEO Gochman, that means working on the customer's terms, not requiring large commitments or full container purchases. He spends time visiting stores, talking to sales staff, finding out what's selling and making sure dealers have the optimum product mix.
"The bottom line is that we love what we do and we work harder than most people to win new customers and keep them happy," Gochman said. "Right now, being a small firm and a relative newcomer on the outdoor furniture scene is turning into a great advantage." 
For more information, call 866-535-6558 or visit www.caluco.com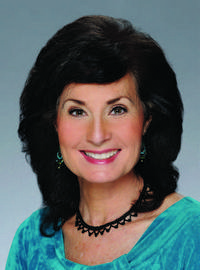 Cinde Ingram
|
Editor-in-Chief, Casual Living
cingram@casualliving.com
Related Content By Author
Live at Market with Gary Pettitt, CEO, Seasonal Living

More Videos