Vendors find contract sales worth checking out
Casual Living Industry News
Ira Felson barely had enough time to celebrate his granddaughter's birthday last August before hitting the road again to spread the gospel of contract sales.
One of his duties since he joined
Telescope Casual
as contract sales manager earlier this year is convincing retailers to carve out a 10×10-ft. section in their store specifically for contract. In four months, he had already convinced about 100 retailers to do it.
"It's simple and it doesn't have to cost them anything," said Felsen of creating the contract sections. "They're already giving that space to the vendors they have. All we're asking them to do is rearrange the furniture, add signage and put something in their existing advertising."
But the bigger motive for retailers to try contract is that as consumers continue to hold onto their money, contract clients are still spending. Commercial clients may not spend as much as they once did, but they're still spending more than consumers.
"We're down in our retail probably 35 percent," said Ron Katz, Pavilion Furniture, vice president of sales and marketing. "In hospitality we're even or maybe even a little up. We've gotten projects that have been in the pipeline for a long time and were pre-funded."
Other vendors are doing even better.
"We're still doing no less than 12 quotes a week," said Tami Newton, sales and marketing manager at Palm Springs Rattan & Garden Classics. "In a bad week, we close three of those sales, and a good week is closing 10."
Because of success stories like that, more vendors are getting into contract. Suncoast Furniture, for instance, has found a strong niche with chain restaurants. When the company started 25 years ago, contract was all it did. A move into retail about a decade ago, however, eventually put contract on the back burner.
"Three years ago we decided to put forth a concerted effort to get back to our roots and do contract again," said Suncoast National Sales Manager Rick Baker. "We put resources toward it, developed a lot of new product and hired a sales team, and it's only gone up every year in sales. But it's not like we had market share to lose. We're just trying to get the market share back that we had years ago."
Business has been steady mostly because many hotels, restaurants, condos and other commercial clients budgeted for casual furniture purchases up to a year in advance — before the economy really hit the wall. On the other hand, when retail sales rebound, the contract business will likely lag.
"Typically, contract is a year behind the retail," said John Mattson, director of contract sales at Tropitone. "Right now, all indications are that the commercial market won't recover until the end of 2010, while you're hearing retail will recover before that."
Still, there is one good reason to believe the contract business won't bottom out as badly as the retail market has. Given the beating outdoor furniture takes at hotels, restaurants, condos, golf clubs and other commercial venues, contract clients need replacements on a regular basis.
"The furniture you see in the common areas, the rooms and casinos at hotels has just normal wear," said Bill Markowitz, president of Veneman Group, which supplies outdoor furniture to many Las Vegas hotels and casinos. "But you get out by the pool and see people climbing on the furniture and doing all sorts of things. It's a different world out there."
Felsen says if vendors are diligent with their service and offer quick turnaround on orders, they can build a loyal following. "[Many contract clients] are on a five-year cycle with their furniture," Felsen said. "They'll put away a certain amount of money over a five-year period, because they have to change their furniture or people won't go back."
That appears to be especially true now. Markowitz said he has noticed an attitude change about outdoor furniture among his hotel clients.
"Most of the hotels we work with are realizing that the pool is a much more important part of their overall theme," Markowitz said. "The swimming pool and outside area used to be an afterthought, but now it's taken center stage. More of their guests are spending their time there."
As a result, contract clients are more willing to make a statement when it comes to design and colors. Most vendors agree commercial clients are much more willing than consumers to adopt splashy cushion colors, shiny frame finishes and angular contemporary shapes.
"At the hospitality level, it's all contemporary," Katz said. "And when they're finished with contemporary, they want ultra contemporary. Everyone wants the sleek look with deep cushions."
Katz says hotels tend to be the biggest envelope pushers. High-end hotels, for instance, have already installed flat-screen, high-definition televisions in guest rooms and demanded poolside furniture fashioned from recycled materials.
"The hospitality sector created the green movement before the retail sector got it," Katz said. "When it comes to cutting-edge technology, hotels demand it."
But other than contemporary and green, hotels and other contract clients are mainly interested in one thing: Durability. Pavilion sells the same furniture through the contract and retail channels, and Katz said savvy retailers should play up any furniture line they have that is also used by contract clients. The message is if it can last beside a hotel pool or on a cruise ship, it will last even longer in a customer's backyard.
Felsen said retailers should also at least consider delving into contract themselves, serving clients that manufacturers deem too small to serve themselves, such as local golf courses, condo units and independently owned restaurants. At the very least, it could help keep business steady until consumers start spending money again.
"I don't see the contract business slowing down due to the sheer opportunity of all the different clients out there," Newton said. "I know the whole staycation thing is hot right now, but I believe people still want to eat at restaurants and stay at hotels, motels and resorts. As long as that's the case, those places will continue to need quality outdoor furniture."
Related Content By Author
Introducing the Barclay Butera Collection for Castelle

More Videos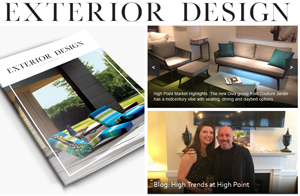 See our new publication! Exterior Design promises to showcase the best, most innovative product design across all key categories of outdoor. With a unique vision and a focus on fashion, design, luxury and style, it's a must-see magazine for forward-thinking designers and high-end retailers. See the inaugural issue!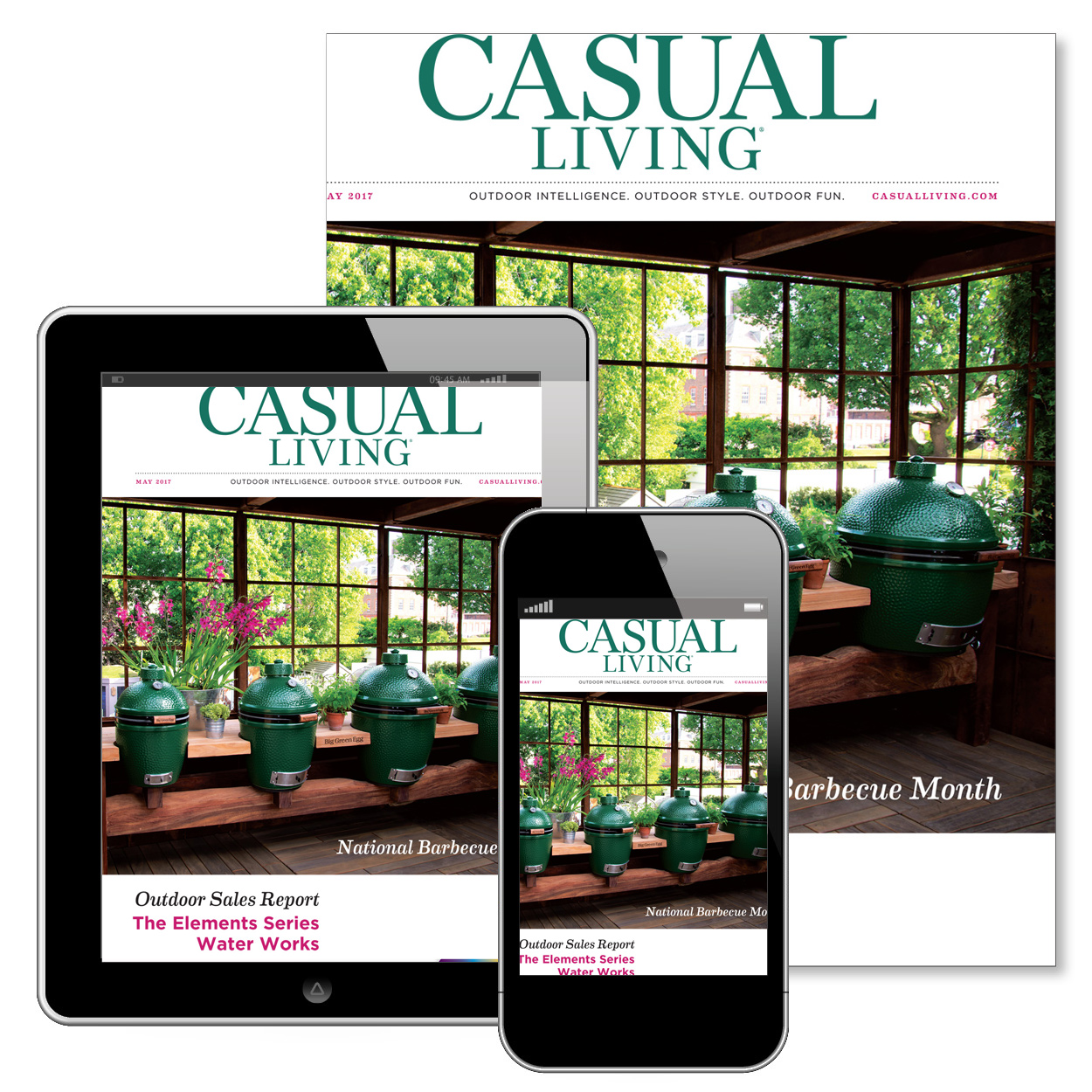 Don't miss the May digital edition of Casual Living and our third installment of the Elements series—Water. Also, contributor Laurie Rudd shares the latest in fashionable fountains and water features. And lastly, designer Libby Langdon shows how adding a little water—fountain, bubble wall or even a peel-and-stick beach scene—can up the ambiance in any showroom.
Take a moment to subscribe!
May Digital Edition