Premarket buzz
Hitting the highlights of Casual Furniture preview

Casual Living Market survey

What will you shop for at the Casual Market in September?
What concerns you most as you approach the show?

If you attended the recent premarket, we'd like you to share your views.
If your focus stays on the upcoming Casual Market, we'd like to hear from you, too.

Please take a few minutes from your busy day to answer our short survey to tell us about the Market and about the state of the casual industry in general.

Results will be published in the September issue of Casual Living. Your responses are very important to us, so please click on a link below:

Retailers click here
Manufacturers/suppliers Click here
Sales reps click here

Thank you - we really appreciate your help.
The casual furniture buying season got a jumpstart during the July 10-13 premarket in Chicago's
Merchandise Mart
. It was difficult to tell whether attendance was up or down, but permanent showrooms were at times as busy as during the September market and the temporary floor was busier than last year, which was the first premarket sanctioned by the Summer & Casual Furniture Manufacturers Association. Dealers generally followed the days and hours set by SCFMA. The traditional pattern of manufacturers paying to bring key dealers into their plants or showrooms early has been largely replaced by the more official premarket, which allows dealers to visit as many vendors as they can.      "It is no longer a premarket; it is a July market," said
Tropitone
CEO Mike Echolds. "To the extent the focus on the outdoor room is expanding -- even in the northern market with sets around the firepits and outdoor fireplaces -- we're trying to give them product that works in these large outdoor spaces." As a whole, participating manufacturers said dealers' attitudes reflected their good selling seasons. Buyers were serious about shopping and could take time to ask questions. Both manufacturers and retailers noted better communication, and as a result, product offerings to more closely meet dealers' needs. "You can tell the manufacturers are listening and taking cues from the best designers," said Brent Severson,
Patio & Hearth
, general sales manager. "The looks are clean, youthful, more modern and up-to-date. It's a good reflection of how we're living today." "The designs are more inspired and less cautious than ever," said Jed Stillman, president,
Seasonal Concepts
. "The vendors are much more in the minds of specialty retailers than I've seen in this industry." Seasonal Concepts' buyer Marvin Burstein said the premarket "continues to inspire and to get more exciting. There are so many new things and design elements. We're doing more and more of our planning earlier." Gary Ecoff, president of
Carls Patio
, said the premarket has become such an established event, he cannot understand why some retailers do not take the time to attend. "It's a must do, at least it is for us," he said. "There's a lot of good quality product here and it seems like some companies are pushing the price point issue." Cautious attitudes driven by high costs of materials, fuel and worries about rising interest rates were present but not predominant. More common were expressions of excitement about the new styles, which ranged from retro-chic to modern while including transitional, soft contemporary and not forgetting traditional. Alternative tabletops, deep seating and modular groups were widespread, continuing the trend of moving indoor looks to the outdoors.
Laneventure
's Spinnaker Collection took the modular concept to a new extreme, allowing the multiple pieces to fit in a variety of configurations. Cast aluminum and outdoor wicker choices abounded while wood also made appearances in new styles, including the Charleston Outdoor Kitchen by
New River Furniture
combining Brazilian cherry with granite and
R.H. Peterson
gas grill. Good designs and other innovative products, such as the outdoor shower from
Alfresco Home
, drew attention.  Luxurious fabric choices included linen looks in
Gloster
's teak Anassa Collection, the feel of cashmere in
Cast Classic
's Magnum Collection and faux leather in a number of collections. Colors also upped the excitement level. Neutrals were evident along with fun shades of light green and brown that follow runway fashions more closely than ever. The sunset palette with orange and deep reds couldn't be ignored nor could the purple velvet, featured on a Landgrave group in the
Woodard
showroom. Because fabric plays a leading role in the changing casual furniture market, some manufacturers made the choices easier for dealers. For example,
Lloyd/Flanders
arranged times for dealers to meet with and ask questions of fabric suppliers.
Homecrest
held seminars to explain its bright color story.  Size also mattered, with many chat groups including chair- and-a-half sizes and wide buckets.   Eighteen new collections inside the huge
Cast Classics
showroom, which occupied the largest temporary space on the 8th floor, stirred reactions from retailers like Dean Luckino, president/CEO of
Georgia Backyard
and
American Backyard
. "Those looks are absolutely the way the industry needs to go," he said. "Change is happening and you have to adapt to be successful."  Salt Lake City retailer Marc McDonald said the July premarket allows him more time to prepare for the next season while finishing out the current season. "If I come here and see a homerun, it gives me time to get aggressive about what I need to clear out to make room for it," McDonald said. During the premarket, McDonald said he saw three winners. "When I come here, it helps me to identify some weaknesses and to see where the strengths are," he said. "The more work you put into it, the better results you have." Anna Papp of outdoor Living Center in Covington, La., said this was her first time attending premarket so she hadn't known exactly what to expect. "It's nice to not have to rush with the crowd," she said. "We're in the hurricane area and have had people moving from New Orleans so this is one reason why we needed to get orders in early to service new residents." A couple of manufacturers who had not attended the premarket before said they were disappointed more retailers did not attend, but most exhibitors spoke of high quality traffic and busy showrooms. "The buyers who come to the show don't seem so rushed," said Ward Usmer, TUCCI. "They have a little more time to ask questions. Some of the larger multistore retailers have done that. And we like to find out what they're doing with quality shade equipment."  "I think it's a wonderful way to get a preview and to set your mind for the next season," said Bill Kennedy, president of
Casa Casual
, a division of
Hanamint
. "We've been extremely busy."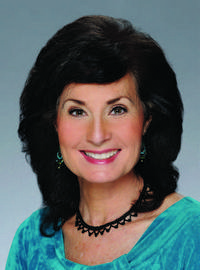 Cinde Ingram
|
Editor-in-Chief, Casual Living
cingram@casualliving.com
Related Content By Author
Live at Market with Gary Pettitt, CEO, Seasonal Living

More Videos