Grill through the chill
Let's end the 'barbecue season'
Bruce Bjorkman
Right now a large chunk of the United States sees the thermometer taking a nosedive. The number of sunny days can invariably be counted on one hand. Yet, in spite of the less-than-ideal weather conditions, you'll find passionate barbecuers like me bundled up in long underwear, my Elmer Fudd hat and jacket, out on the patio cooking on my grill. I am one of 56 percenters who, even when the weather is less than kind, are still playing with fire and cooking delicious meals on our grills, barbecues and smokers.
     Contrast that scene with what many outdoor cooks find at the average hearth patio retailer this time of year. You'd be hard-pressed to find an adequate inventory of grills and accessories to choose from (Southern states notwithstanding). To many retailers, the "barbecue season" ended around Columbus Day. It's that sort of mindset that is robbing you of sales and pro fits. Sure, the peak of the season occurs during the warmer months of the year, but just because the weather isn't great doesn't mean that there isn't the potential and ability to sell grills and accessories on a year round basis.
     I'm backed up by both the
Hearth, Patio & Barbecue Association
, which has published the fact that 56% of all grill owners use their grills in winter. Weber, the world's largest barbecue grill corporation, reported results of its most current Grill- Watch Survey, which found that 46% of its survey respondents use their barbecues, grills or smokers 12 months out of the year. Take both those percentages, average them together and the number of year-round outdoor cooks comes to 52.5% of the population.
     This trend isn't isolated to a particular part of the country. It's nationwide in scope, and the popularity of "Polar Bear Barbecuing" continues to grow every year. Even in the depths of the Snowbelt states, grill owners are using their outdoor cooking units during the harshest weather months of the year.
DON'T LEAVE MONEY ON THE TABLE

     Before you poo-poo the idea that you can sell grills and related products in winter, consider how big the market is and the amount of potential there is for you to tap into. According to the U.S. Census, there are approximately 132,112,404 houses in the country. If we take HPBA's statistic that 86% of U.S. households own grills, the number of grill-owning households is 113,616,667. With an average household income of $27,334 x 113,616,667 households equals more than $310 billion in consumer dollars available to the marketplace.
     Consider this: The person who is most likely to " fire-up" when the weather is less than stellar is also your best customer, with above average spending levels on fuel, rubs, sauces and accessories to support their flavorful pursuit. Now, where do you suppose those passionate consumers are going to find the accoutrements to support their lifestyle if you've either put away or reduced your inventory of barbecues and accessories? As a business owner, you're leaving money on the table, losing sales and in many cases sending the consumer to the Internet merchants for the grill or accessory they're seeking and cannot find.
HOW TO CAPITALIZE ON THIS TREND
     The most important aspect to increasing your grill and accessory sales in winter is to be visible. My motto has always been, "If you're not visible, you're invisible." Here are some things you can do to enhance the fact that you are a year-round resource for barbecuers and grillers:
1 Be committed to selling grills and accessories 12 months out of the year. Keep your grill and accessory inventory at a "normal" rather than a reduced level.
2 Continue to promote timely barbecue events such as holiday meals and football events (think playoff s and Super Bowl).
3 Hold classes. Show your customers what to do to attain great cooking results in winter.
4 Promote grills and accessories in your advertising mix year-round.
5 Conduct demonstrations on a regular and consistent basis every month of the year.
6 Promote ways to enjoy outdoor cooking in winter with patio and infrared heaters.
7 Conduct "Polar Bear" barbecue events at your store.
     The challenge is to convey to the consumer that you are as passionate as they are about year-round outdoor cooking. This is where holding classes and seminars in how to properly barbecue, grill or smoke holiday meats such as turkey, ham or prime rib can help to generate additional sales. If you show them how to cook it, they will come and buy. I know; I've done it.
      By ignoring this opportunity, you are in effect leaving money on the table, to be grabbed by another discretionary purchase or a retailer who "gets it."
Related Content By Author
Introducing the Barclay Butera Collection for Castelle

More Videos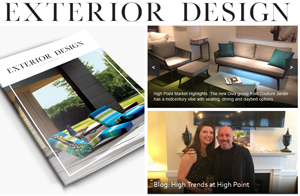 See our new publication! Exterior Design promises to showcase the best, most innovative product design across all key categories of outdoor. With a unique vision and a focus on fashion, design, luxury and style, it's a must-see magazine for forward-thinking designers and high-end retailers. See the inaugural issue!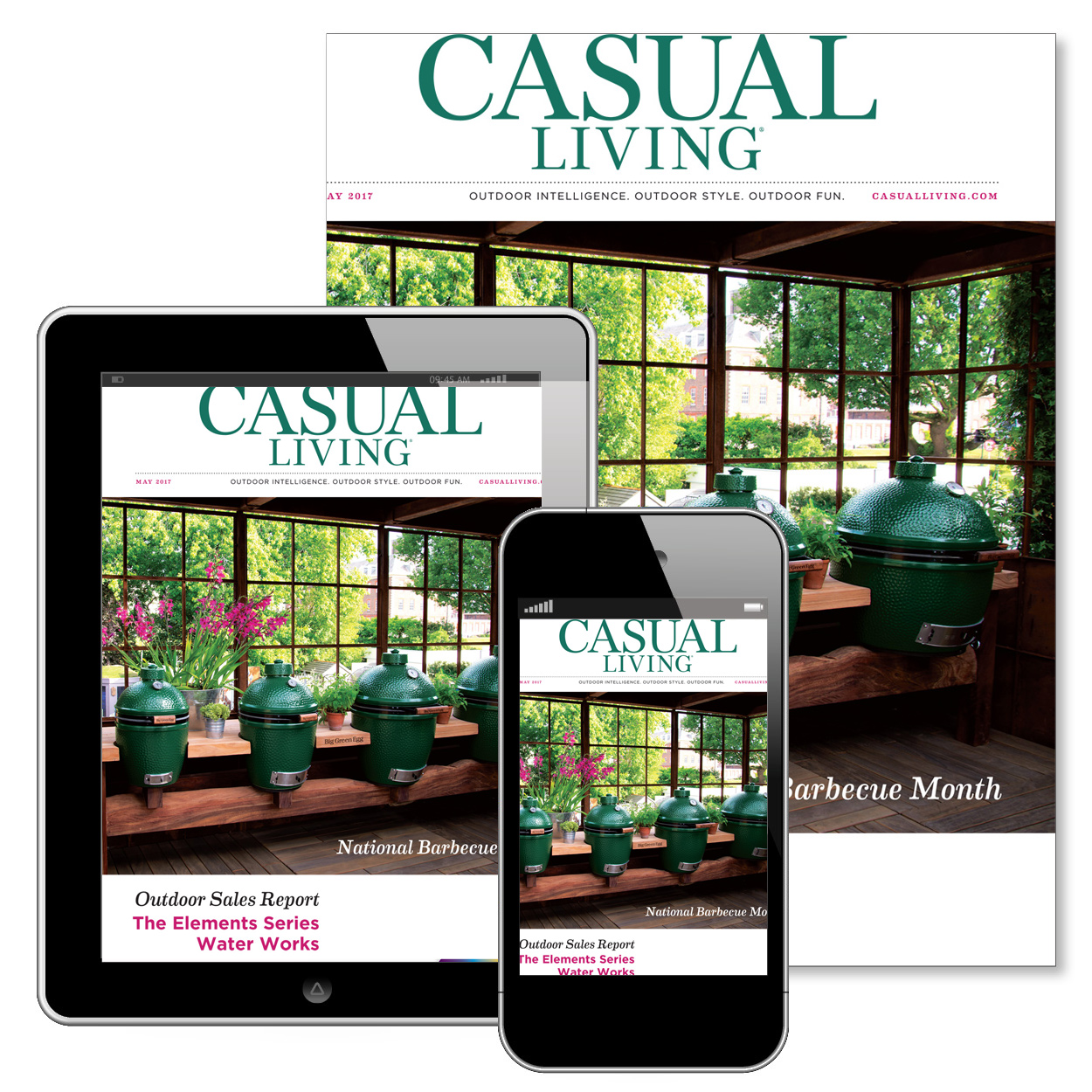 Don't miss the May digital edition of Casual Living and our third installment of the Elements series—Water. Also, contributor Laurie Rudd shares the latest in fashionable fountains and water features. And lastly, designer Libby Langdon shows how adding a little water—fountain, bubble wall or even a peel-and-stick beach scene—can up the ambiance in any showroom.
Take a moment to subscribe!
May Digital Edition