Currey, Imax, Surya among Atlanta ART Card participants
Accessories Resource Team, the creative home furnishings network, announced that 15 vendors will be participating in the organization's ART Card program during the January Atlanta market.
The program, exclusive to ART members, provides each retailer member with a personalized ART Card that can be presented to participating vendors for exclusive specials, upon placing an order. Savings realized by the retail member at just one market often exceed the cost of ART's yearly membership dues.
The retail annual membership to ART and participation in the discount program is $250 per year, and is open to home furnishings retailers and interior design studios.
A complete list of the vendor specials is located below and on ART's website.
ART Card Vendors Atlanta - January 2013 Market
• Artisan House (Building 1, 14-E-11) - 5% discount on all orders
• Classic Concepts (Building 1, 12-D-2) - Present your ART card and enjoy 5% off your market order. This 5% can be applied to show promotions.
• Currey & Company (Building 1, 14-F-10) - Freight on orders over $2,500 (does not include Faux Bois
• Flambeau (Building 1, 14-A-11) - An additional 5% off minimum order of $500 or more & in addition to other promotions offered
• Guildmaster (Building 1, 13-A-1) - 10% off a minimum order of $2,000
• Imax (Building 2, 1100-1141) - 5% additional discount for ART members
• Jaipur (Building 1, 3-C-15) - Free freight on all market orders of $1,000 or more
• Lacefield (Building 1, 13-A-1) - 10% off show purchase for ART members
• Lazy Susan (Building 1, 13-A-1) - Free freight on orders over $2,500
• Loloi (Building 1, 4-C-7) - $300 Amazon gift card with purchase of $5,000 or more; gift card will be sent 30 days after complete shipment
• Paragon (Building 1, 12-A-8) - Orders $1,000 to $1,999 - 5% discount allowed, standard terms apply. Orders $2,000+ free freight and free mirror (style 8903 OR 8605)
• Propac (Building 1, 12-A-2) - Free freight for a $2,000 order plus
• Sterling (Building 1, 12-F-9) - 5% additional off orders written at market including show specials
• Surya (Building 1, 11-A-1) 10% discount on any show order or free shipping
• Uttermost (Building 1, 12-E-2A) free freight on order over $1,000 for continental U.S. ART retailers
For more information, visit accessoriesresourceteam.org or call (704) 376-4278.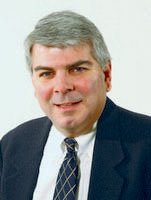 Thomas Russell
|
Associate Editor, FurnitureToday
trussell@furnituretoday.com
Related Content By Author