Doing the Math
Quality goods plus hands-on personal service equal sales
Stephanie Richardson
I've decided to stop watching The news.
     OK, not all of the news, but a few weeks ago I started to feel like I was watching a broadcast version of "Sybil" - every news cycle seemed to deliver yet another "personality" when describing the economic upturn/downturn. Unemployment numbers are down but really they're up. Things over here are better, but wait - things over there are worse. Consumers are spending money, but wait - not really.
     So I stopped flipping through all the network and cable chaos, stopped using the news to try to put some sort of framework around my business, stopped trying to calculate how I could get into my customers' heads based on what I was seeing on the tube. I started being happier.
     But happy doesn't mean I've buried my head in the sand. I've just started paying more attention to what's going on around me in my world.
     I had this mindset as I trundled off to a "mini-market" in Dallas a few weeks ago. I had done a fair amount of buying in June at the "big" market, thinking that I would be set for the holiday season. But it turns out that my goods have been selling. So I went to walk the showrooms to find products to fill in holes or to extend lines that have been selling.
     Turns out I was one of very, very few attendees. It was desolate. In the Gourmet Market, I heard tales of this being the slowest market in 15 years. One director of sales said he spoke with a total of five customers or potential customers for the entire Saturday he was there.
     This same gentleman and I spoke for a bit about what this lack of attendance could mean. Was it that many retailers, like me, had tried to get all the "bang for our attendance buck" back in June and are set for Q4? Is it that retailers feel they don't have the money to buy? And if that's the case, what are they going to have to sell in Q4? It was a bit depressing.
     I thought about this situation all during my four-hour drive home, trying to put all this into perspective. Have I spent more money on inventory than I should have for Q4? Should I have been happy with the inventory that I had and just left well enough alone? By the time I got home I was sick with worry.
     Then I had a conversation with a very successful friend of mine who has always been more than generous with wisdom, ideas, encouragement and support. He pointed out that even those who are still buying are buying more and more goods online - which is a situation that we brick-and-mortar folks can't afford to forget.
     Now anyone who knows me for more than a minute, knows that I'm not a math whiz. But suddenly I was adding two and two and getting four.
     The fact is, I have customers who are buying (news cycle be damned). And I can offer them hard goods, but most importantly, I can offer them things they can't get from the Internet.
     I can offer them service. I can offer quality goods at a fair price. I can give them one-on-one attention. I can hold hands-on cooking classes. I can fulfill requests for specialty items. I can remember their names and the names of their husbands/wives/kids. I know whose spouse has a medical condition. I know who is a foodie and who wants to be a foodie (and I know how to empower them to feel like one.) I can help them prepare foods for a dinner party that makes them feel like a hero. And I also have a staff that helps me do all of the things I've just mentioned.
     I don't know how Q4 will turn out for me, or for any of us. But I think it's the human condition that helps us formulate the road to success. I'm not succumbing to gloom and doom and roller-coaster news reports. I'm not ignoring the Internet, but I'm finding a way to work around it. I'm listening to and watching my customers, and I'm trying to follow where they're leading me. And I'm encouraging my employees to do the same.
Related Content By Author
Talking Outdoor Trends with Designers Kelli Ellis and Eddie Ross

More Videos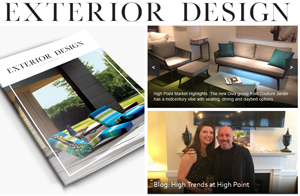 See our new publication! Exterior Design promises to showcase the best, most innovative product design across all key categories of outdoor. With a unique vision and a focus on fashion, design, luxury and style, it's a must-see magazine for forward-thinking designers and high-end retailers. See the inaugural issue!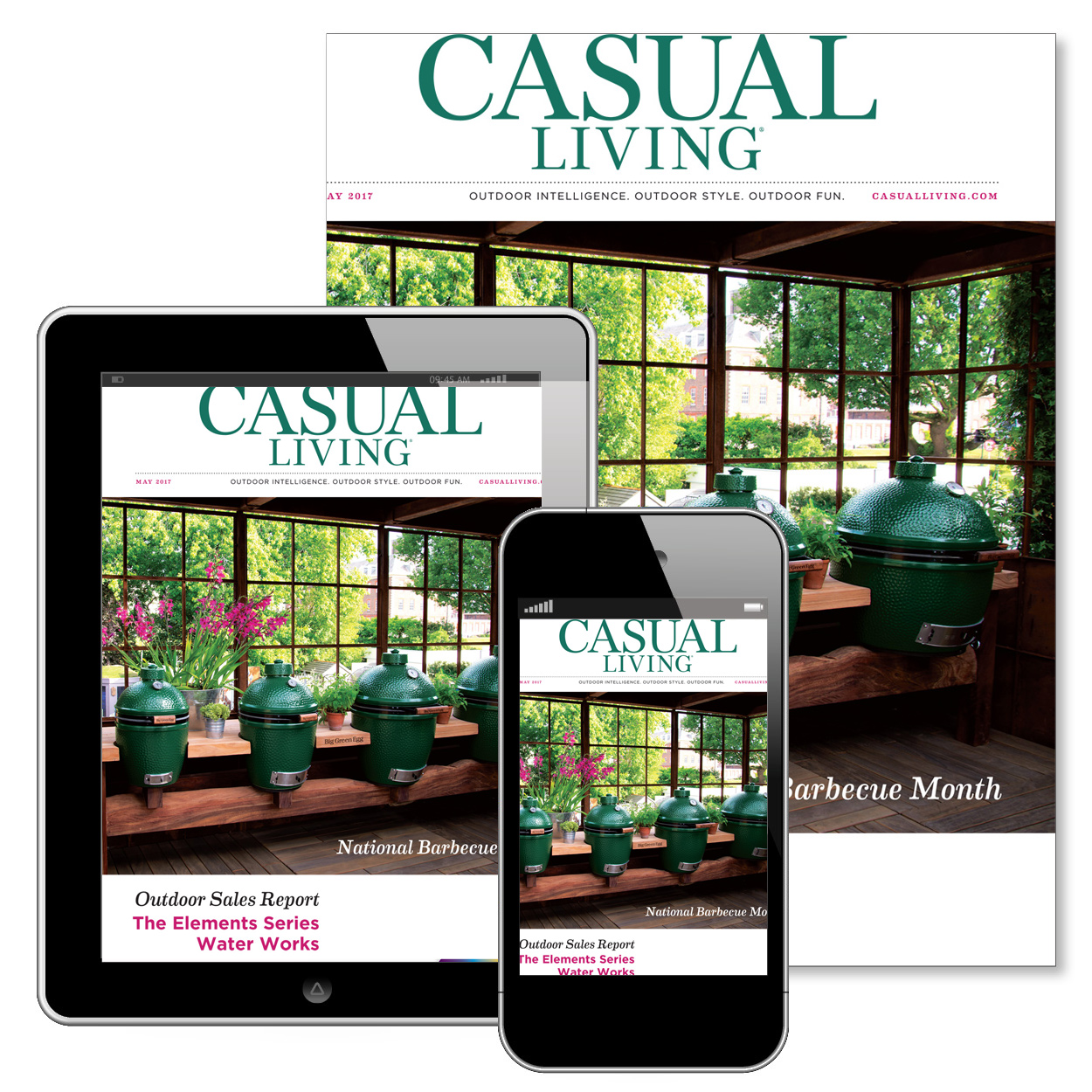 Don't miss the May digital edition of Casual Living and our third installment of the Elements series—Water. Also, contributor Laurie Rudd shares the latest in fashionable fountains and water features. And lastly, designer Libby Langdon shows how adding a little water—fountain, bubble wall or even a peel-and-stick beach scene—can up the ambiance in any showroom.
Take a moment to subscribe!
May Digital Edition