Patio.com takes specialty retail to national position
Concept combines existing patio furniture retailers in each market into nationwide retail and online store
Patio.com, in association with Citigroup, has committed to a first round of financing of up to $47 million for the nationwide expansion of specialty patio retail stores integrated with online sales. This is the largest infusion of cash ever into the specialty retail sector of the industry.
       
The concept combines the best existing patio furniture retailers in each market across the country into the first nationwide retail and online store combination. 
       
"I think it will solidify specialty retailing and take it to a new level," said David Ross, co-owner of Patio.com. "All integrated, it's a nationwide market for our products online and in brick-and-mortar stores. It brings two concepts into one."
       
The Stamford, Conn.-based retailer operates 12 stores in six states including Connecticut, New York, Massachusetts, Pennsylvania, Maryland and Virginia. It is based on the combination of retail stores with e-commerce.
       
Patio.com, operated by Ross and his two brothers, has experienced double-digit increases over the last two years. They expect existing patio retailers who partner with them also to see double-digit growth in sales, profit and value within the first year. The rapid expansion of retail sales thru online marketing, promotion and sales will allow each retailer to dominate sales in their own territory. 
       
Ross was talking to several people in Casual Living's Powerhouse 100 group and finding interest from most of the larger players. "This will give life to some of the people who see their businesses on the slide," he said. "You've got to adapt to today's society or else it passes you by."
       
Retailers who want to become part of the first national specialty retail company or learn more can contact Ross at 203-918-6600.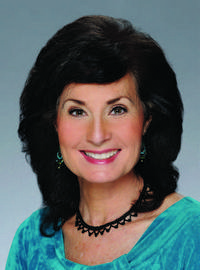 Cinde Ingram
|
Editor-in-Chief, Casual Living
cingram@casualliving.com
Related Content By Author