Grill makers recognized for military support
Companies recognized during HPBExpo earlier this month
Manufacturers who donated grills and barbecue accessories to U.S. troops in Iraq and other overseas areas were surprised to be recognized with presentations of American flags.
     
Bill Winters of Navy Morale, Welfare and Recreation, presented framed flags to presidents of some of the participating companies during the Hearth, Patio & Barbecue Expo in Atlanta. He said the NMWR Support the Troops movement started five years ago with about 3,000 individual holiday boxes being sent to troops, but grew to 11,000 holiday boxes sent last year.
     
More than 6,000 pounds of grills and grill-related products went overseas to Navy commanders to benefit larger groups and provide an unexpected taste of home. "This is really a grassroots effort that started with DiversiTech," Winters said. 
     
Ray Shelor, DiversiTech national sales manager, recalled contacting friends in the grill industry when he first learned of the effort. In addition to grill pads from DiversiTech, hundreds of grills were donated by Weber Stephen Products, Big Green Egg, Masterbuilt and Landmann USA while Cowboy Charcoal, BBQr's Delight, Blue Rhino, Party City, Peachtree Packaging and Companion Group made donations of charcoal, seasonings, wood chips and coolers or other goodies ranging from bubble gum, candy and cookies to sun block, footballs, razors, koozies and books. 
     
"There are a lot of people out there who want to do something, but they have no venue for doing it," Shelor said. "What it's meant to me is we have supplied an outlet where people can send items and they know they will be packed carefully, inventoried and that it's doing some good."
     
Anyone interested in donating products to the effort this year can contact Shelor at rshelor@diveritech.com before July 4.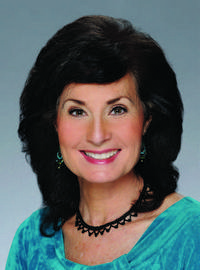 Cinde Ingram
|
Editor-in-Chief, Casual Living
cingram@casualliving.com
Related Content By Author
Live at Market with Gary Pettitt, CEO, Seasonal Living

More Videos