West Coast Casual Furniture Premarket provides quality time
Although retail traffic was light at the July 31–Aug. 1 West Coast Casual Furniture Premarket, some exhibitors were pleased with their opportunity to spend unhurried time with major Southern California accounts as well as a few other Western retailers. The show's dates overlapped those of the Las Vegas Market.
"It's the best two days in our three years" at this show,
Telescope Casual
President Henry Vanderminden IV said as his crew was packing its temporary booth. A sales rep for another manufacturer said "the majors that I deal with have been through."
Ken Burrows, president of Terra Furniture, another of the original exhibitors had a far different perspective after the most recent West Coast premarket. "It was slow, but it's what I expected considering the conditions of the economy, which are not good," he said. "Based on what's happening out there retail-wise, we didn't have that much happening."
All but one of the retailers Burrows invited did attend the premarket, but interior designers he invited stayed away, he said. He estimated retail attendance at 70–80, nearly the same as the first West Coast premarket but down from the larger number it had drawn last year.
O.W. Lee's large display of the Outdoor Couture Collection by Marcia Blake created vignettes near the show's entrance and drew attention from the retailers in attendance. A few also took advantage of the opportunity to tour the manufacturers' nearby plant and watch the wrought aluminum and wrought iron furniture being made.
Santa Fe Springs, Calif.-based Rattan Specialties previewed its simulated rattan Nuvine Collection, which offers the look and texture of vine but was developed for outdoor use.
Wanda Technology received positive feedback from retailers about its umbrella attachment that incorporates music via an iPod or AM/FM radio and a dimming center light. That product and a moveable umbrella base, which also debuted, should be seen again at this month's Casual Market in Chicago.
Other major umbrella manufacturers Treasure Garden and Galtech also showed their innovative shade products and styles as did Bungalow by E-Z Up during the two-day premarket, held at the Ontario Convention Center in Ontario, Calif.
Retailers got their first look at Veranda Collections, a new cast aluminum furniture manufacturer offering French Country looks and classic designs. Veranda Collections President Gary Parrott said. "It's not about quantity of dealers, it's about quality," Parrott said.
Inviting display of O.W. Lee's Outdoor Couture Collection allows seating, working spaces during West Coast premarket.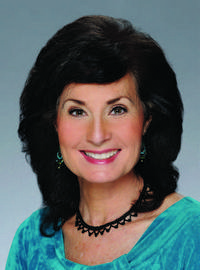 Cinde Ingram
|
Editor-in-Chief, Casual Living
cingram@casualliving.com
Related Content By Author
Live at Market with Gary Pettitt, CEO, Seasonal Living

More Videos