Nebraska Furniture Mart leader Louie Blumkin dies at 93
OMAHA, Neb. - Louie Blumkin, chairman emeritus of Nebraska Furniture Mart and son of founder Rose Blumkin, died at his home here Tuesday night surrounded by his family. He was 93.
Blumkin's "life's work was his family's well-being, Nebraska Furniture Mart and giving back to the community," nephew Bob Batt, NFM executive vice president, said in a statement.
For more than 75 years, Blumkin served generations of customers, developed a keen knack of knowing what his customers wanted, and worked side-by-side with his mother, "Mrs. B," in developing Nebraska Furniture Mart, now part of Berkshire Hathaway's furniture division.
"He was the smartest guy I ever saw at a market," Batt said, recalling a trip to the Dallas Market years ago, when Blumkin would walk into a showroom, rattle off the items and quantities he wanted and remember it all without taking a single note.
"Blumkin worked all the major markets, never took notes and made a lot of great deals for his customers," Batt said. "His handshake was his bond; his reputation and word were solid gold."
Blumkin also remembered generations of customers by name, by what they bought and when they made the purchase.
To read the complete obituary as reported by sister magazine Furniture Today, click here.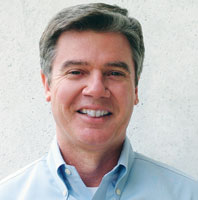 Clint Engel
|
Senior Retail Editor, Furniture Today
cengel@furnituretoday.com
Related Content By Author