What's new in outdoor fabric?
Help us identify trends in outdoor furniture fabric colors, patterns, textures
Casual Living is asking for the help of retailers and designers in identifying the trends in outdoor furniture fabric colors, patterns and textures, as part of our annual Fabric Survey. Results will print in our January 2013 edition. We also want to know about trims for cushions and decorative pillows; as well as fabrics customers are asking for which are not available.
All individual responses will be confidential, and will be combined with other retailers and designers to provide a snapshot of what's happening with fabrics. Questions may be directed to Research Analyst Stephanie Nickell, 336.605.1096 or
snickell@sandowmedia.com
.
At the end of the survey, you will have the opportunity to enter your name in a drawing to win one free registration to the Casual Living Conference, February 20-22, 2013, in Tucson, Ariz., a value of $345! This year's theme is Outer Spaces which will explore out-of-this-world opportunities in the outdoor industry, discuss today's consumer and how to grab the attention of different demographics, detail technological trends and examine casual's skyrocketing ascendancy in the marketplace. Good luck!
Click below to take the brief survey and thanks for your input!
http://www.researchtodayonline.com/data/CL_FabricSvy_2013.htm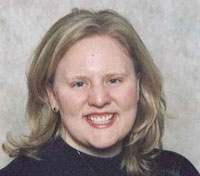 Stephanie Nickell
|
Research Analyst
snickell@furnituretoday.com
Related Content By Author