Seasonal Concepts files Chapter 11 bankruptcy
Company seeking buyer for remaining stores
Minneapolis-based specialty retailer Seasonal Concepts has filed for Chapter 11 in U.S. Bankruptcy Court, district of Minnesota.
       
The retailer, which was incorporated in 1962 as Flowertown and also has done business as Christmas on the Mall, changed its name to Seasonal Concepts in the mid-1990s. It sells outdoor casual furniture and related products as well as holiday products through nine retail stores in five states. At the time of its court filing, the retailer employed about 125 people and reported annual gross sales near $25 million.
       
After suffering losses of $3.2 million last year, Season Concepts made changes in its distribution, branding, inventory mix and store locations. Six underperforming locations closed, distribution centers were consolidated and corporate overhead was reduced.   
      
In July, Seasonal Concepts hired an investment banker to attract new capital sources but those efforts fell short. In September, the retailer announced it intended to close two unprofitable Kansas City stores and would look for buyers for three other stores in Tulsa, Okla., Kansas City and St. Louis, Mo. It has since received an offer to purchase those three stores. As a result, there will be six remaining stores operating in Minnesota and Iowa. Seasonal Concepts expects to either attract a buyer for its remaining stores or that it can successfully reorganize around this smaller business model, according to court filings signed by Seasonal Concepts CEO Richard Soskin.
       
Among the 10 largest unsecured claims were Tropitone Furniture at nearly $937,360; Woodard at nearly $777,365; Carter Grandle at about $428,000; Laneventure at nearly $337,000 and Meadowcraft at about $331,600. The court appointed an official committee of unsecured creditors.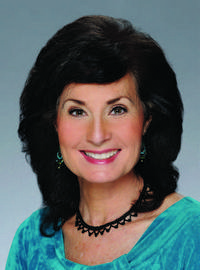 Cinde Ingram
|
Editor-in-Chief, Casual Living
cingram@casualliving.com
Related Content By Author
Live at Market with Gary Pettitt, CEO, Seasonal Living

More Videos