Carls Patio to acquire Frellens
Deal to close at end of December
Carls Patio has signed a letter of intent to acquire Frellens Casual & Outdoor Furniture, a three-store chain in the San Francisco Bay area.
The deal is expected to close Dec. 31. A purchase price was not disclosed.
Frellens has been operated by the Reisewitz family for more than 50 years and has stores in San Ramon, San Rafael and Fairfield, Calif.
"We are pleased that the Frellens name will be carried forward by a company with such high standards and integrity as the Carls Patio group," operators Bill and Carol Reisewitz said in a release.
Carls Patio President Gary Ecoff said the Reisewitzes "have made the Frellens name an institution in the Bay Area and we are pleased to be able to build upon that foundation."
Similar to its 2005 acquisitions of Berk's of Santa Monica, Calif., and Saddleback of San Diego, Ecoff said the addition of Frellens "provides a recognized platform to expand into a large metropolitan area in well-established locations." Carls will capitalize of its strong management and merchandising expertise to bring the same level of customer service and premium price selections to the Bay area as it does in each of the markets it currently serves.
Carls Patio, based in Baton Raton, Fla., is one of the nation's largest retailers of high-end outdoor furniture, with 12 showrooms in South Florida and three in Southern California.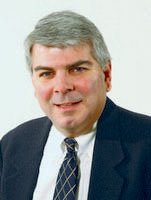 Thomas Russell
|
Associate Editor, FurnitureToday
trussell@furnituretoday.com
Related Content By Author