International Casual Furnishings Association sets Casual Market dates
July Preview Show dates also announced through 2014
The International Casual Furnishings Association has announced dates for the International Casual Furniture and Accessories Market and its Preview Show for 2010-2014.
Hours for the ICFA Preview Show will be 8:30 a.m.–6 p.m., with the temporary exhibition floors opening at 9 a.m. The Preview Show will run on a Tuesday through Thursday schedule as follows:
July 13–15, 2010
July 12–14, 2011
July 17–19, 2012
July 16–18, 2013
July 15–17, 2014
Hours for the International Casual Furniture and Accessories Market will be open from 8:30 a.m.-6 p.m. on the first three days and 8:30 a.m.-4 p.m. on day four. The temporary exhibition floors will open a half hour later, at 9 a.m. each day. Dates are as follows:
Tuesday-Friday, Sept. 21-24, 2010
Monday-Thursday, Sept 12-15, 2011
Thursday-Sunday, Sept. 20-23, 2012
Tuesday-Friday, Sept. 17-20, 2013
Wednesday-Saturday, Sept. 17-20, 2014
"An overwhelming majority of our retail customers prefer that the International Casual Furniture and Accessories Market be held in September," said ICFA Chairman Dudley Flanders, president of Lloyd/Flanders Industries. "A valid argument was made by some that the industry should sanction only one market, rather than a Preview Show in July followed by the Market in September." However, if the industry was to have just one market, the best timeframe would be the last week in July or the first week in August, and those dates are not available in the foreseeable future because of already established trade shows on the calendar of the Merchandise Mart in Chicago, Flanders said.
"Sponsoring an association-sanctioned Preview Show at the Merchandise Mart provides an easy way for retailers to see manufacturers' new product in one convenient location," said ICFA Vice Chairman Petey Fleischut of Casual Marketplace in Hockessin, Del. "Prior to the association-sponsored premarkets, retailers had to travel all over the country to look at their suppliers' new products in individual company premarkets. Today, retailers do not have the time or money to do that."
ICFA Executive Committee Member Bill Echols of Tommy Bahama said the board considered all options. "The schedule and format approved represent the best course of action for the casual furnishings industry," Echols said. "The Preview Show will serve a variety of purposes for both retailers and manufacturers – the first opportunity for manufacturers to show their product and get retailer input and feedback, as well as for Sunbelt retailers to begin purchasing for the earlier start of their season."
The board was able to maintain consistent dates for the ICFA Preview Show in mid-July, but the opening date of the September Market varies from year to year to accommodate the Jewish holidays of Rosh Hashanah and Yom Kippur.
The dates of the Preview Shows also were selected to overlap with The Chicago Market: Living and Giving, a gift show that will allow retailers to shop for outdoor accessories and gift items while they also are previewing casual furnishings.
"As a retailer with stores in Florida and California, we cannot wait until September to do our buying for the upcoming season," said ICFA Executive Committee Member Gary Ecoff of Carls Patio, based in Boca Raton, Fla. "We must have an earlier start. The ICFA Preview Show will give us the opportunity to begin our selection process and buying on a schedule to meet our needs."
PreMarkets of some sort are inevitable, added ICFA Executive Committee Member Dean Engelage, Woodard. "With an association-sanctioned Preview Show at the Merchandise Mart in Chicago, we make it easier for those retailers who want to attend to do so. And, as a manufacturer with a significant investment in our Merchandise Mart showroom, it gives us the opportunity for a better return on that investment."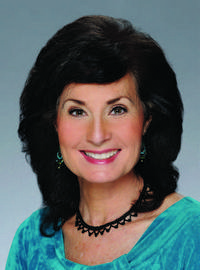 Cinde Ingram
|
Editor-in-Chief, Casual Living
cingram@casualliving.com
Related Content By Author
Live at Market with Gary Pettitt, CEO, Seasonal Living

More Videos