October retail sales increase
Home furnishings numbers up 1.7% over last year
Beating analysts' expectations, U.S. retail sales increased 0.8% in October over the previous month and 4.3% over October 2015, according to a report released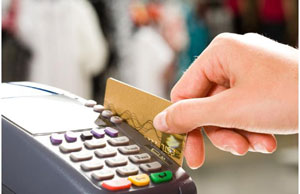 today from the U.S. Census Bureau.
This followed a 1.0% increase (revised from 0.6%) in September over the previous month—the highest back-to-back increase in more than two years. Home furnishings retail sales dipped 0.9% from September, but were up 1.7% over October 2015 numbers.
Building material and garden equipment and supply stores also saw an increase—likely bolstered by Hurricane Matthew cleanup—up 1.1% over September and 6.5% over the previous year.
Total retail sales for the period of August-October 2016 increased 3.3% over the same period last year.

Jennifer Bringle
|
Features Editor, Casual Living
jbringle@casualliving.com
Related Content By Author
Live at Market with Gary Pettitt, CEO, Seasonal Living

More Videos