Landmann Professional partners with Star-Fire Distributors
The Akron, Ohio, location will distribute Ardor grills, islands and outdoor kitchen components.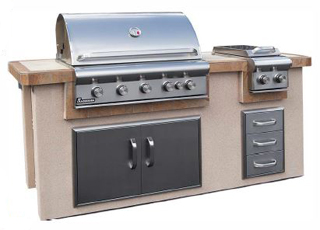 ATLANTA - Landmann-USA announced its partnership with Star-Fire Distributors, a division of Thermo-Rite, the original manufacturer of glass fireplace doors, in Akron, Ohio, for distribution of the Professional Series.
Dealers throughout the Midwest are familiar with Star-Fire, trusting them as a source for thousands of hearth and outdoor living products. Along with their manufacturer's representative partners in the Southeast for Thermo-Rite, retailers in the Southeast will be served.
Ardor products will be available for the spring 2017 season through Star-Fire for dealers in Ohio, Michigan, West Virginia, Kentucky, Indiana, Illinois, Wisconsin, Minnesota, Iowa, Missouri, North Dakota, South Dakota, Nebraska and Kansas. Thermo-Rite manufacturer's representatives will serve Florida, Georgia, South Carolina, North Carolina, Tennessee, Mississippi and Alabama.
Star-Fire Distributors of Akron, Ohio, is a regional distributor of high-quality hearth and home products providing quality specialty appliances to their dealer base.
Related Content By Author
Live at Market with Gary Pettitt, CEO, Seasonal Living

More Videos