Outdura promotes Gloria Tsocos
Fabric design veteran to lead company's design team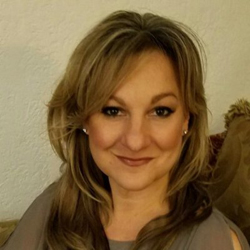 HUDSON, N.C. - Outdura recently promoted Gloria Tsocos to the position of design manager.
Tsocos joined the company in 2015 in its contract fabric division. She began her career as a fabric designer in the home furnishing and hospitality markets and over the years specialized in indoor and outdoor upholstery fabrics. She served as a professor at the Fashion Institute of Technology in New York, and has managed the design divisions of several textile mills.
See Related Article: Outdura hires new West Coast sales manager
"Gloria brings over 20 years of fabric design and leadership to the Outdura family," said Chris Duerk, senior vice president. "We are excited to bring our design service team in-house for the first time in company history, as we transition to a more forward-facing company. Gloria will lead our design team in our efforts to deliver innovative fabric constructions and designs in new and existing yarn types."
For more information on Outdura fabrics, visit the company's website at www.outdura.com.
See Related Article: Sattler Corporation names Chris Duerk SVP of sales and marketing
Related Content By Author
Live at Market with Gary Pettitt, CEO, Seasonal Living

More Videos