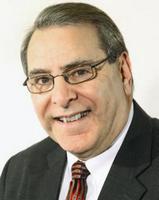 Popularity of outdoor rooms spurs respect and revival
February 10, 2010
While most homeowners agree that the kitchen is still king, the outdoor room is finally getting the respect it deserves.
A recent article in MarketWatch took a look at the 10 "must-have" features in a new home. Guess what showed up in the number five spot? If you said the outdoor room, give yourself a star.
AVID Ratings Co.'s annual survey of home buyers showed the outdoor room as one of 10 must-have features in a new home, according to Paul Cardis, founder and CEO.
Cardis was quoted as saying the popularity of outdoor spaces continues to grow, even in Canada. Better yet, the notion of an outdoor room is even more popular than an outdoor cooking area.
Need more proof? Well, if you are a fan of HGTV, in particular the new show "The Outdoor Room" with Jamie Durie, you are well aware of how enamored the consumer is becoming to the concept of the outdoor room.
I've not only started watching the show, I've become a fan due to Durie's amazing ability to help consumers transform their backyards into what often becomes the most attractive room in their homes.
Clearly, the World Market Center recognizes the escalating opportunities this segment has to offer. Specifically, at the Las Vegas Market, a new area called Alfresco Spaces showcased high-end design-driven furnishings and accessories that can be used both inside and outside the home.
Author, broadcaster and former Access Hollywood host Nancy O'Dell was on hand to introduce buyers to her latest venture: A new line of upscale outdoor furnishings.
Appropriately called Red Carpet, the line O'Dell describes as "A-list furniture," is set to hit the stores this spring.
An article in People magazine likened the designs of her furniture to those of a classically beautiful woman. And judging by the comments People readers left online, she's off to a great start
Revived passion for the outdoor space is fueling a design revolution for these products, which represents a real opportunity for retailers involved in outdoor spaces, said Tim Branscome, WMC vice president, international.
I think Branscome is right on the money. And, I think that if you position your store as "the place" to shop for the outdoor room, you will be, too.