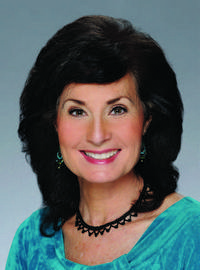 Making online connections
February 23, 2009
Casual Living's eWeekly newsletter gained nearly 450 subscribers from the end of January through mid-February. (Click here to sign up for our free eletter.)
For those of you who signed up in quick response to my latest column, "Adapt to Survive," I appreciate your willingness to try something new. As the online leaders in this market niche, we are working to pull others in the casual industry forward with us in this ever-changing global economy. We know there will be companies that won't survive the downturn, and we want the survivors to have access to all the new tools and information they need.
By engaging the casual furniture, grill and spa industries, we are posting more content online, including our exclusive research data. Those who are hungry for industry news can visit www.casualliving.com at any time, not just via the eWeekly report.
Once on our Web site, look for blogs that bring retail and design perspectives. Our newest blogger, Nicole Tillotson is program director of sustainable outdoor furnishings manufacturer Sealaska Natural Living. She will address the eco-friendly furnishings trend. Blogs provide a chance for all voices to be heard on an array of subjects through talkback features.
Casual Living also recently joined Twitter to boost our social networking and drive more traffic to our Web site. People with interests in home furnishings and design have found us and started following. We hope to make plenty of valuable connections. Do you tweet? To join the conversation, go to www.twitter.com/casualliving or www.twitter.com/cindeingram.