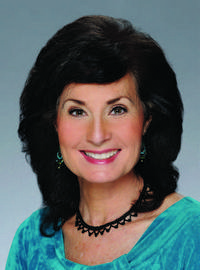 Powerhouse players
September 21, 2009
Important changes are underway in the casual industry as we embark on our big show in Chicago.
As you can see, The Chair King bought controlling interest in Furniture Concepts to reopen six Fortunoff Backyard Stores in the Tri-State area. Big competitors Macy's and Harrow's also will be shopping for outdoor furnishings in Merchandise Mart showrooms.
Southern Sales and Marketing also has bought the huge Meadowcraft plant in Wadley, Ala. It plans to add outdoor furniture production to its already extensive offerings. Inside the former Meadowcraft showroom at the Mart, Pride Family Brands will be expanding its display and showing off its wrought iron lines.
We congratulate the retailers on Casual Living's 100 Powerhouse Specialists list for 2009. We know the past year had more than the normal share of retail challenges, and we thank you for taking the time to submit financial information to our research department when you were asked. If you are attending the Casual Market, please pick up your blue ribbon badge holder at Casual Living's booth in the Mart's first-floor registration area. The special flag signifys you and your staff as one of the industry's best. And take time to attend the Best Retail Practices panel discussion Monday at 1 p.m. on the 15th floor in The Library, suite 1520. We have some great panelists who are willing to share what's working for their stores. We're all in this together. Hope to see you in Chicago!