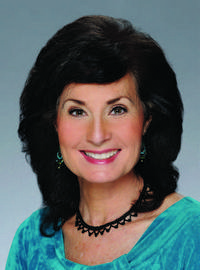 What's your outlook for 2010?
November 10, 2009
Casual Living's 2009 Universe Study mirrors the overall sales declines that have shown up across the nation since our last industry report in 2007.
It's no surprise to see that U.S. retail sales of outdoor furniture, grills and shade products dropped from an overall $5.68 billion in 2007 to an estimated $5.52 billion last year. Sales for the outdoor industry are projected to dip another 5.3% to $5.23 billion in 2009, according to the exclusive research report appearing now in our November issue.
While these numbers reflect the somber reality of recession, consumers say they are still interested in furnishing their outdoor spaces.
A fifth of the consumers who responded to a September survey conducted by our sister publication Furniture/Today, in partnership with HGTV, said they plan to buy furniture and other home furnishing products for an outdoor area in the next 12 months.
Nearly nine of every 10 consumer who responded to Casual Living and HGTV's 2009 Outdoor Spaces survey said they watch TV shows for ideas about decorating their outdoor living areas, while 70% read magazines, 65% surf the Internet and more than half visit retailers to seek out those inspirations. Our consumer is looking for answers.
Several manufacturers and retailers have shared their ideas with us about what the 2010 season will bring for the outdoor market. Economists have reported an end to the Great Recession, which was officially declared in December 2007. We'll publish a report early next year about the forecast for Florida, which is seen as an industry barometer. Some industry players say they see signs of a slow turnaround, which would be more healthy and sustainable than a quick fix.
Now, it's your turn. If you dare, gaze into your crystal ball and tell us your expectations for the near future. You can respond here on the Web site or send me an e-mail at cwingram@reedbusiness.com. What's your outlook for 2010?