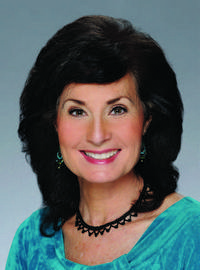 Women at the Grill
August 19, 2009
With the outdoor entertaining and grilling season still going strong, I want to share these comments I received from Bruce Bjorkman, Traeger Pellet Grills' marketing director, in response to Donna Myers' latest grill column. He makes a strong case for pellet grills and why women grill customers would want them.
     
In Bjorkman's words: I read with interest Donna Myers' column concerning women and grill purchases, and say that I agree with a number of the points she made in the article. However, I am very disappointed that there was no mention of pellet grills as being a viable alternative to gas or charcoal grills.
 
In the decade that I've worked for Traeger as director of marketing, I have personally encountered a tremendous number of female grillers who prefer our wood pellet-fired grills for two primary reasons: 1) Safety — they are TERRIFIED of gas grills, and rightly should be. 2) Ease of use — as a grill, smoker, wood-fired oven or barbecue. Women LOVE Traeger grills because they are so user friendly. You don't get your hands dirty. You don't have to mess with a flammable fuel — just fill the pellet hopper, plug it in to a 110 outlet and cook away. I believe retailers MUST pay attention to the fact that there are so many households in the U.S. headed by women. To ignore them is to give up thousands of dollars in potential sales.