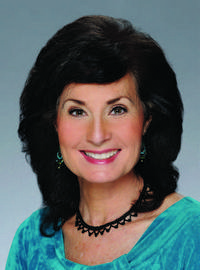 Grilling grows
March 1, 2010
With record snow storms and related power outages across much of the nation last month, grilling became a necessity at some homes.
Almost half of American grill owners said winter weather conditions, including deep snow and below-freezing temperatures, don't stop them from enjoying the taste of grilled meats or seasonal vegetables and fruits, the latest Weber GrillWatch Survey reported.
The best bets for cold weather grilling are foods that don't require much attention. Those include some of consumers' favorite grill fare: Steaks, burgers, large cuts of meat and/or fish that need only one quick flip.
Nearly nine out of 10 American consumers own a grill and use it to prepare foods twice a week or more, according to Casual Living and HGTV's exclusive Outdoor Spaces survey. Because half of grill owners bought their grill five years ago or more, retailers can be sure a promising percentage will be replacing grills in the near future. 
While severe winter weather proved grills can meet basic consumer needs, the outdoor entertaining trend suggests grill products are set to become consumers' next big desire.
A recent Propane Education & Research Council survey found grilling quickly gaining acceptance in the culinary world as a valid cooking method for various courses of the meal. Of the 600 respondents to PERC's survey, 94% consider grilling to be a convenient, efficient way for families to prepare food. Retailers may be glad to know that nearly half of those consumers said they would like to improve their grilling techniques and would grill more often if they were more skilled.
While the psychological impact of falling home prices and an uncertain employment picture continue to weigh on consumers' minds, improving comparable store sales trends provide an encouraging sign consumers are gaining confidence to take on more discretionary projects, Lowe's Chairman and CEO Robert Niblock said as he reported the home improvement retailer's more than 25% boost in profit for the fourth quarter. 
As momentum builds for grilling and outdoor entertaining while outdoor living areas extend the traditional boundaries of homes, you can bet consumers' desires for better grills and grill accessories will heat up. Expect innovative outdoor products hitting this month's HPB Expo in Orlando to fan the flames.