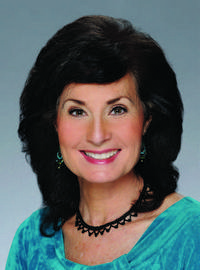 Are you making the grade?
June 28, 2007
It's report card time. As I write this, my son is taking end-of-grade tests. By the time you read it, we will have his report card in hand and know how well or poorly he fared in sixth grade.
How do you measure your store's success? Do you know what grades your customers give you — or potential customers' impressions as they drive past or walk away without a purchase?
In the June issue, our latest Consumer Buying Trends Survey provides an industry report card. More than 2,500 homeowners with household incomes of $75,000 or more took the time to tell us what they want. Their answers include how they use their outdoor spaces, why they bought outdoor furniture and where. Some of their responses are enlightening and encouraging. Others answers cause concern.
Nine out of 10 rated quality, durability and comfort as important product characteristics for outdoor furniture, regardless of where they purchased. Unfortunately, their grades for choosing where to shop first were higher for home improvement centers than for specialty stores. The results point to a need for better marketing and product education, especially about the durability of performance cushions. Although more than one-third of respondents had never heard of performance cushions, the buyers were believers and said they would recommend them even if they cost more.
More than one-third of respondents researched online before buying and over three-fifths said it played an important role in influencing where they bought. So any retail store that cannot be found via the Internet should wake up and realize the growing value of an electronic presence. These high-end homeowners are the kinds of customers you want to reach.
Once you direct customers into your stores, I hope you've got some of the visual merchandising skills that the winners of our latest Merchandising Awards contest show. You'll see a sampling of these outstanding stores starting on page 21. I think customers would agree these stores deserve As.