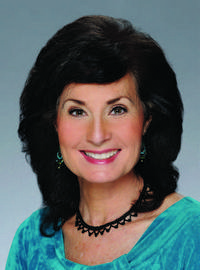 Other thoughts on 'Surviving the Storms'
April 3, 2006
New Orleans retailer Bruce Aronson's report about Pool & Patio Center surviving the most recent hurricane season was moving and thought provoking, I hope you'll agree after reading our April issue.
His article was lengthy though so I had to trim it to be able to include as much as you were able to read. After cutting his ending, which thanked fellow retailers and manufacturers who had helped him in times of distress, I thought there would be readers like you who would like read more on the subject.
Aronson had concluded by writing: "Please allow me a few brief thank yous. I want to thank all of you for your prayers and good wishes. Communications into and out of the area were terrible. Keith Guidry from Percy Guidry's in Lafayette was deluged with calls asking about us. He became our unofficial press secretary.
"One night, after a particularly hard day of cleaning up, Petey Fleischut (of Casual Marketplace in Hockessin, Del.) managed to get through to my cell phone. She offered to come down and pull up carpet, move furniture, whatever. Bill Brown, who was still with Pride at that time, got through to me, too. He assured me that Pride would stand behind me. I heard from vendors, reps and fellow retailers. I could not have been more touched. This industry of ours has a huge heart, which I will never forget."
His sentiments ring true. Maybe it's because so many retailers and manufacturers in this niche have roots in family-owned businesses. Despite its global nature because of materials, suppliers and sources in faraway places, the nature of the outdoor living industry stays close to home.