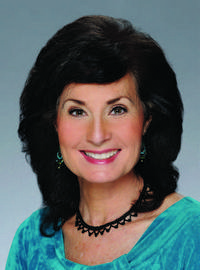 Seasons of change
February 9, 2010
The temperature hovered in the 30s as I drove to work, but sunshine and a clear Carolina blue sky pulled my thoughts ahead toward spring.
That's despite seeing snow still covering patches of ground and knowing this month's Weather Trend forecast calls for more rain and snow, especially compared with last February which ranked as the nation's third warmest in a decade.
If you stock and sell fire pits, patio heaters and/or other hearth products, you may be happy to know winter will hang around awhile longer. Long enough, you hope, to sell through your inventory.
 
As retailers clear out off-season products and prepare stores for this brand new decade's first outdoor season, change is likely on your minds, too. Don't forget to take a few photos of good-looking vignettes inside your stores to be considered for Casual Living's 10th annual Merchandising Awards contest.
We need photographs that show off your store's merchandising, use of accessories, outdoor display areas and exteriors with signage that directs customers toward you as their destination. You'll hear more over the next couple of months as we call for entries from fashionable retailers.
While retail performance was spotty across the nation during 2009, survivors of the economic downturn have confidence in the growing number of consumers who say they want to fix up their outdoor areas. Are you asking your customers what they want?
Although salespeople have been the traditional front line for talking with consumers, the past 20 years have prompted some retailers and manufacturers to use the Internet as a way to communicate with existing customers and attract new ones. OutdoorFurniturePlus.com and Great American Woodies are examples of different companies that are successfully managing initiatives based on the ever-growing Web trend. 
If your product line includes grills, you know more homeowners have adapted to firing up their grills year-round. A record number of U.S. homeowners – more than 80% – now own grills, the latest Hearth, Patio and Barbecue Association survey shows. Combine those numbers with EASI's projections for continued grill market growth over the next four years. Also consider The Freedonia Group's new study, which projects annual growth in U.S. demand for outdoor furniture and grill products (plus accessories such as umbrellas, covers, cushions and patio heaters).
All this research shows the market will benefit from the popularity of  outdoor living and consumer lifestyle trends, such as staycations and outdoor rooms. These factors encourage consumers to invest in outdoor spaces and trade up to better products. That holds great promise for a new decade.