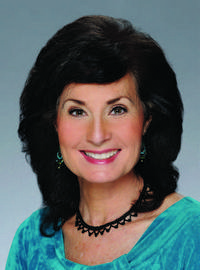 Outdoor living in style
January 10, 2006
Don't be confused by notions of roughing it. America is moving outdoors in high-end style with cushy pillows, dishes for outdoors, lamps, rugs and outdoor flat-screen TVs. Waterfalls, fountains of all descriptions, sumptuous spas and pools activated by cell phones are among water features consumers can choose.
The editorial staff at Casual Living magazine previews new product and trend-setting displays all year long and it only seems logical to share that information with consumers. That's what we are doing in this special issue of Casual Living, which is being delivered to upper-income households in three key cities as well as to our regular retailer readership. Our staff has chosen some of the newest and most popular designs to help consumers become more aware of the fashion-forward, exciting new face of casual outdoor furnishings.
Homeowners are expanding the look and theme of their homes past the walls into outdoor areas designed for dining, entertaining or relaxing. People cooped up indoors all day in offices with windows that don't open can envision working in an outdoor office.
Or perhaps they dream of coming home after a long workday to de-stress by stretching out like a sultan in a lounger with optional sunroof or canopy top. Whatever your dream may be, we hope you can find it inside this issue.  (to add public comments click on "Add your Comment" below, or to email Cinde directly click here.)