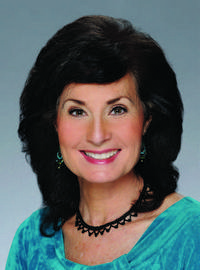 Outdoor Entertaining Trend Growing
May 1, 2009
While consumers are watching their wallets closely, many are finding increased value in entertaining outdoors at home. Some are even investing in products to help bring friends and neighbors together to share drinks, activities and burgers (or other grilled foods) in a relaxed atmosphere at home.  
The NPD Group's market research recently reported the Outdoor Entertaining Trend continues to grow in spite of the ongoing economic slump (see related article on our Home Page.)
Nearly half of the consumers who said they entertain outdoors at home also bought related product in the past year. That's good news for our industry.
This week's High Point Market, which reflected weakness in the overall economy and home furnishings industry, also showed some bright spots for casual furnishings vendors who were brave enough to keep developing new products and bring them to the market.
Next week's National Hardware Show will provide an expanded range of grill and garden products.  
With Mother's Day, Memorial Day and Father's Day holidays in the near future, the trend toward outdoor entertaining has potential to pull your company's bottom line up a notch.