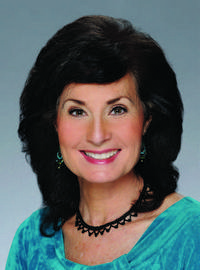 Retailer discusses online disadvantages
October 30, 2007
This is a thought-provoking letter I received from Todd Brewer, president/CEO of Hoigaard's, a casual furniture retail specialist based in St. Louis Park, Minn. He's among the retailers who are questioning how manufacturers' online policies against showing photographs and prices may be hurting specialty dealers. Some manufacturers are in the process of revising their policies, so it's a good time to weigh in with your own comments and/or complaints. I would like to hear your views. Cinde
From Todd Brewer, president, Hoigaard's, Inc.:
The Consumer Buying Trends article in the October issue was good information. I sincerely hope that our vendor partners take note of the significant importance of the Internet as a resource for consumers. It's odd that even needs to be pointed out. Unfortunately, the policies of many key manufacturers prove that they do not understand what the majority of Americans take for granted. Ironically, while some of the motivation for these policies is brand/distribution control related, a big part of this push comes from their retail partners looking for protection from the market.
 
If as a retailer in the world today, I cannot tell customers what products I sell, what specifically I stock and how much I charge for it on my Web site, I am at a significant disadvantage in the marketplace. If you type most major manufacturers' names into any Internet search engine, you are likely to see, target.com, patiofurnitureusa.com or sears.com – even before its own site. I don't believe we lose most high-end consumers to Target or Sears, but the message in this critical phase of the shopping process is confusing.
In an industry with such low brand recognition and very long purchase cycles, influencing the consumer to understand your value proposition is a difficult task. Today's consumer uses the Internet to understand the market. Selection and price are key determinates. Many key brands catering to specialty retailers today are taking themselves and their customers out of the mix. High-end consumers who start the shopping process on the Internet are more apt to end up at Smith & Hawken, Restoration Hardware or Pottery Barn than their local specialty retailer.
There are plenty of models out there that would allow manufacturers to provide consumers the information they want and support their distribution goals and the benefit their dealers. All the sites that provide information to car buyers and then direct them to dealer options are great examples. Shopatron.com would be another great example specifically for specialty branded product.
As a specialty retailer, I believe we make our success by focusing on the customer. Our customers expect quality products, knowledgeable staff, extraordinary service – and more and more they expect to start their shopping process on the Internet. If we don't make it easy, someone else will.
Thanks again for doing the research.