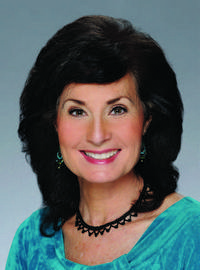 Adopting a common cause
February 26, 2008
The International Casual Furnishings Association's huge board of directors met for the first time last week in Las Vegas. This time, we're hoping what happened in Vegas will not stay in Vegas.
As an industry, we're anxious to hear decisions were made and direction was set toward reaching the goal of a unified front. It wasn't clear what the re-organization would really mean after the ICFA was announced during the Apollo Awards dinner at the Casual Market last September.
If you saw eWeekly or visited our Web site lately, you may have noticed retailers were named to the board of what until now has been a manufacturer members-only group. Maybe you were one of those retailers at last week's board meeting. Or maybe you were busy getting your store ready for the casual furniture selling season that is just beginning for most of the nation's retailers.
In a late-breaking report, I've heard the ICFA meeting went well with nearly all of the 30 board members in attendance plus a few ICFA members who are not on the board. Everyone appeared to have a clear understanding of the group's purpose as they adopted a mission statement and an outline of member benefits.
Dudley Flanders, president of Lloyd/Flanders was named chairman of an executive committee made up of both manufacturers and retailers. Other executive committee members are retailers Gary Ecoff, and Petey Fleischut, immediate past president of CFR, along with seasoned vendors Dean Engelage, president of Woodard, and Bill Echols, president of Outdoor Experience.
Watch for a more formal announcement, possibly as early as tomorrow. We'll post electronic updates as the news develops. So if you continue to visit www.casualliving.com, you can keep up with what's ahead. And we'd like to know your thoughts about it, too. So send in your views and join in the planning.