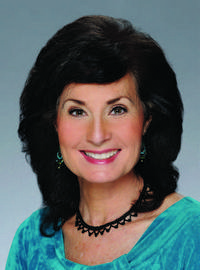 Get ready, set to grow
February 1, 2006
Some of you in the country's warmer climates already are well into your 2006 season; others are putting finishing touches on your showroom this month so you'll be ready when the winter weather breaks into spring.
Winter markets got the year off to a strong start, kicking off last month with the International Gift & Home Furnishings Market in Atlanta. Traffic there was bustling with both buyers and vendors who said they were optimistic in their outlooks for 2006.
The U.S. economy once again showed resilience in 2005, shrugging off much of the impact of higher energy costs and natural disasters. The recent holiday retail season represented a 6.4% growth compared to holiday 2004, the National Retail Federation reported. Risks remain with global trade imbalances, but manufacturers who import outdoor furniture told me having the casual furniture industry premarket in July provided a longer lead time to respond to retailer needs.
The hot housing market has cooled and is expected to continue cooling in 2006 rather than setting new record highs, but remodeling and creating outdoor living spaces promise great opportunities for our industry. And the industry appears ready for it, with better fabric choices available every season — you'll see a sampling of it inside this issue.
Thanks to technology and beautiful designs, outdoor fabrics are more exciting than ever. Not only are performance fabrics making their way from the outdoors in and leather looks heading out, natural motifs of coastal, bamboo, seashells and coral were among the leading home accents trends at recent markets. So the boundaries of the home will continue to evaporate as consumers seek out casual lifestyle looks. To respond to that trend, we all need an aggressive approach, not a casual one.   to add public comments click on "Add your Comment" below, or to email Cinde directly click here.)