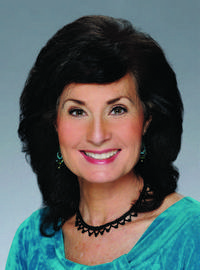 Universal hopes for the future
November 21, 2005
How big is our universe?
Insight into the specifics of selling grills, outdoor furniture for dining, lounging and conversation can be found in the issue you are holding. The numbers compare the 2004 season with 2002 and help explain what's happening within the leisure marketplace.
Our talented research department worked for months to compile our third exclusive Universe Study. The first one, published in 2001, reflected figures from the year 2000 boom. The latest 5.4% gain in the casual industry universe may seem a baby step, not a leap, but it's still in an upward direction despite challenging economics. Leading the effort were Senior Research Specialist Dana French and Market Research Director Kay Anderson, who felt confident about the most recent results.
As with any snapshot, you have to consider what was going on outside the frame. For instance, many of you in
Florida can't forget the impact of the 2004 hurricane season. In the same way, Americans are still reeling from the destruction of hurricanes Katrina and Rita as we empathize with our neighbors in Louisiana, Mississippi and Alabama. Across the globe, people in Pakistan are trying to survive after an earthquake killed more than 35,000 and counting. The threat of winter weather is quite real in those ravaged areas. The rest of us worry about the still-rising costs of gasoline and heating oil, but we haven't stopped buying.
I just read the National Retail Federation's report that September sales at furniture and home furnishings stores rose about 9% over last year, while overall retail sales were in line to rise 7% over last year. NRF expects retail industry sales to increase 5.6% this year over 2004. Holiday sales in the full months of November and December were forecast to rise 5% to $435.3 billion, the NRF reported. Also, the latest U.S. Census Bureau's outlook predicted retail trade sales would rise 6.7% from last year.
You, of course, have a front row seat to view what's going on within your specific retail market. Are you among the specialty retailers who have abandoned the grill category, giving up big dollars to home improvement centers and discount department stores? Or are you stepping up with grill islands and full outdoor kitchens? Are you focused on hearth products or is it pools and spas that keep your customers returning?
Is your store among the successful ones offering design consultation, either in-home or at your design center? If not, maybe the time is right to grab your share of the growth.  (to add public comments click on "Add your Comment" below, or to email Cinde directly click here.)