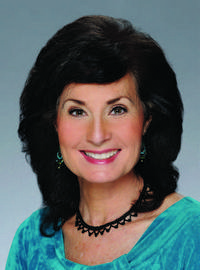 Will you be ready?
April 6, 2010
Ready or not, spring has arrived and the economic rebound has begun. While economists debate the strength and speed of recovery, our niche is showing signs of rejuvenation.
Early indications from specialty retailers in the nation's warmest areas showed the casual furnishings season starting with strong consumer demand.
Traditional furniture stores, in both warm and cold climates, are expanding their outdoor offerings in response to customer requests, to keep traffic steady and because they recognize potential income. Some of the nation's largest furniture retailers and manufacturers entered the outdoor market in a big way and continue to find room to grow outside the home's traditional boundaries.
The mass market bought 30-40% less for this season and began pushing product early because they know the category is hot. Industry insiders say they expect the mass to sell out by mid-June. Some catalogs and online companies also are benefiting from pent-up consumer demand for outdoor products.
Late last year, casual furniture retailers were reluctant to carry the costs of inventory and many did not place deep orders for this season. Seeing changes in early buy patterns and smaller orders, vendors expressed concerns about scarcity of products when consumers are ready to buy or replace their outdoor furnishings. Those concerns continue today.
Consumers will continue to shop other places if they can't find what they want in your store or if you can't supply it in time for the limited outdoor season. If you're concerned about missing sales because of low inventory, it's time to reach out and work closer with your suppliers. Good relationships with vendors who have plenty of inventory plus quick delivery practices will be crucial, given the current conditions.
With the arrival of warmer weather, consumers will surely be spending more time in their outdoor spaces — entertaining family and friends or just relaxing. Whatever the occasion, an outdoor dining set is a main feature of the outdoor space. In fact, Casual Living and HGTV's exclusive 2009 Outdoor Spaces survey revealed 80% of consumers currently own an outdoor dining set. To find out more about what consumers plan to do differently when they are ready to replace or upgrade dining sets, see our exclusive research with HGTV in our April issue.
Will your store be ready to provide what consumers want? Can you deliver it in time for this season?
It's a great time to prepare for better business ahead by solidifying relationships with your vendors. Opportunity knocks! As a retailer, will you answer?
Remember, we're all in this together. This is what we see from where we sit. Tell us what you think as a retailer, manufacturer, designer or supplier by sending me an email or posting a comment below this blog.