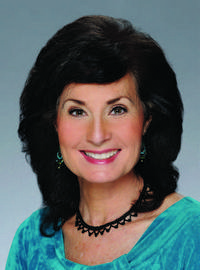 Selling dreams
October 6, 2008
What do you think about the casual furnishings industry being in the business of selling romance, promise and possibilities?
If you saw Furniture/Today Editor in Chief Ray Allegrezza's column last week (click here), you know that was his impression when he returned to the Casual Market in Chicago after being away for some time. He described it as "refreshing and gratifying to revisit this segment of the home furnishings market."
Ray shared comments from Art Thompson, a visionary who has led Laneventure since its inception in 1989 and is handing its reins over to Gary McCray. You may know Gary as another industry leader who looks beyond seeing tables, chairs, umbrellas and other accessories as commodities and views them as tools that help consumers achieve the lifestyles they envision.
Casual Living described the market mood as optimistic though cautious, given that it coincided with wild stock market news and was followed closely by bank bailout reports. With financial pressures building and collapsing all around, how is your business faring? What do you expect for 2009?
Sunnyland Furniture's David Schweig accepted his store's Apollo Award just hours after leaving Africa, a country he described as hungry for the opportunities Americans take for granted. Do we dare to supply the kinds of dream outdoor spaces consumers told HGTV and Casual Living researchers they want. They want it all, including the outdoor kitchen sink. Our October and November issues will provide more details about consumers' desires.
What do you think lies ahead for the casual industry as dream merchants? Can we sell aspirations?