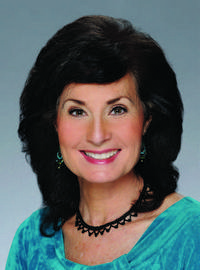 March Madness heats up
March 27, 2009
At last week's HPB Expo in Reno, Nev., Team Grill launched its line of barbecue grills branded with logos and colors of popular college sports teams. It took six years to develop, but had perfect timing for its introduction, given the ongoing NCAA tournament.
Carolina blue, featured on two grills at the entrance to Team Grill's booth, is one of the most successful licensed colors and was expected to be a popular choice for loyal sports fans, Team Grill principals said.
Because my parents met and married while they were students at the University of North Carolina at Chapel Hill, I'm a Tar Heel born and bred, literally. They were students when UNC won the national basketball championship back in 1957.
I was finishing my senior year at UNC's School of Journalism in 1982 when the Tar Heels won another NCAA title. That team included great talent. You may remember some of the names, like James Worthy, Sam Perkins and Michael Jordan, who was a freshman then. The team lived on the first floor of Granville Towers South, where I also lived so I got to see them in passing. Through the years, I've worked with plenty of talented UNC J-School alumnus including Susan Dickenson, Home Accents Today retail editor. 
UNC's current team is sure to make more lasting memories tonight for serious sports fans. Next year, fans can show off their true colors through Team Grill's tailgate or patio series grills. Show your spirit!