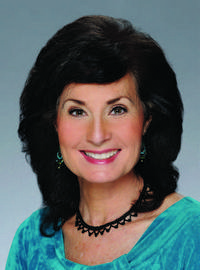 Styles to show and sell
October 10, 2005
If there was any doubt about our industry's ability to step up style and sophistication before last month, the Chicago Casual Market put it to rest.
Members of the Casual Furniture Retailers Association organized a contest to recognize outstanding showrooms and booths. Among the winners was Laurie Jenkins of Laurie Bell, who uses fashion as a foundation to let colors and textures excite the senses. "We need to think of our showroom as a runway in Milan," she told CFR members. "It's not just about being fluffy. It's about real dollars."
Art Thompson of Laneventure also spoke of looking to fashion and raising the bar within the home furnishings industry because of competition for consumer dollars from other areas, like the travel and food industries. While displays of the new Bob Timberlake Collection and expanded At Home in Tuscany line excited dealers, Raymond Waites' New America Collection looked freshly dressed in black and white.
Italian food served as inspiration for vignettes at Cuscini Design, which also used black and white with red accents. At O.W. Lee, colorful fabric screens separated vignettes and differentiated styles of furniture. Terri Lee Rogers said the effort was to capture warm or cool feelings and to make the showroom look comfortable and inviting. These are all ideas stores are invited to try.   (to add public comments click on "Add your Comment" below, or to email Cinde directly click here.)