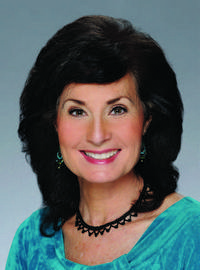 Starting Points
December 16, 2009
Innovations and new products are the lifeblood of the leisure industry.
Both industry players and consumers expect fresh and innovative designs in every segment from home furnishings and fabrics to grills, spas, pools, holiday and any other product sold within our niche. But knowledge of where and how we started can only help us set our direction ahead.
While our industry keeps its focus forward, now may be a good time as we enter 2010 to look back at the beginnings of leading manufacturers. While some manufacturers have been in business 100 years or more, others are relatively new kids on the block.
Do you know how it all started? Here are a few recollections from spokesmen for companies included in our recent Outdoor Kitchens rebound article:
Weber-Stephen Products Co. — Our company was founded in 1893, but we didn't manufacture barbecue grills until 1952. It was 1952, when, after he became frustrated with the uneven and uncontrollable flame of open brazier grilling at his Mount Prospect, Ill., home (a suburb of Chicago), determined backyard griller George Stephen Sr. set out to build a better grill that would protect his food from the wind and possible downpours — while sealing in smoked flavors. At the Weber Brothers Metal Works where he was employed, Stephen ingeniously cut a metal buoy in half and fashioned a dome-shaped grill with a rounded lid — and the classic original Weber kettle charcoal grill was born. His invention completely revolutionized outdoor grilling. — Sherry L. Bale
Kalamazoo Outdoor Gourmet — Our manufacturing is in Kalamazoo, Mich., not far from where we were originally founded. Our heritage and stainless steel expertise stretches back to 1906 when we were known as the Kalamazoo Sheet Metal Company. We invented the hybrid charcoal, wood, gas all-in-one grills in the 1990s, our weather-tight cabinetry was introduced in 2003, we introduced our Outdoor Artisan Pizza Oven in 2006, and we introduced refrigeration to our outdoor kitchen line in 2007. — Pete Georgiadis
Napoleon Appliance Corporation — Napoleon is in our 35th year of business. We have been making grills, outdoor room products, outdoor fireplaces, firepits, etc., for 20-plus years. — Ted Scott
Cal Spas — Cal Spas was founded in 1979 and started manufacturing Cal Flame outdoor kitchen islands in 1996. — Shiva Noble
Bull Outdoor Products — Founded in 1994, Bull has been making outdoor kitchen products for 16 years. — Frank Mello
Twin Eagles — The owner of Twin Eagles, Dante Cantal, is a gas engineer and has designed gas cooking and grilling systems, residential and commercial, for more than 30 years. Twin Eagles was founded in 1999 as an Other Equipment Manufacture (OEM), designing and manufacturing gas grills and outdoor kitchen accessories for major brands. In 2007, Twin Eagles designed the next generation grill that bears the company's name, Twin Eagles. Today, Twin Eagles still operates as an OEM along with its own Twin Eagles and soon to be launched Delta Heat brand. — Douglas Pryor
Back Yard Dream — Our company was founded in 2001 and has been building  outdoor leisure since 2001. — Jerry Ponzo
The Outdoor Greatroom Company — Stone Home Products was started in 2003 when Dan Shimek and his outdoor associates left Hearth and Home Technologies to build on the existing outdoor products category to capitalize on a growing market. Shortly after the acquisition of PES (outdoor kitchen makers since 1998), Fire Stone Home Products changed its name to the current name, The Outdoor Greatroom Company. The new name better reflects the products, categories and company direction. — Jessica Hall