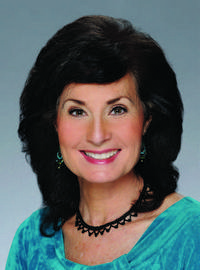 The summer of staycations
June 29, 2009
We hope customers are spending some of their money in your stores as they spend more time at home in summer. Here's what our Research Director Dana French has to say about how the trend may improve your business:
"This summer, 'Staycations' are the hot new rage," according to Susie Coelho, host of HGTV's Outer Spaces. www.casualliving.com/article/CA6666252.html Coelho goes on to say, "Many consumers are opting to vacation at home, earmarking those savings for home improvement projects."
Recent figures from the National Retail Federation's "Independence Day Consumer Intentions and Actions Survey" show that 44.5% of Americans will change their usual Fourth of July activities this year due to higher gas prices. And, only 11.4% plan to take a vacation during the Fourth weekend.
http://www.bizjournals.com/nashville/othercities/denver/stories/2009/06/22/daily5.html
New consumer research from Casual Living http://www.casualliving.com/ support these claims. In late April, Casual Living and HGTV surveyed 12,880 U.S. consumers via HGTV's Ideas Newsletter. Exclusive results reveal one in six respondents will not take a vacation this summer, with 93% of those individuals saying they'll instead take a "staycation."
Why do we care? Well, Casual Living's exclusive results go on to show that more than one-fourth of consumers say they've made improvements to their home and outdoor space, knowing they'll spend more time there this summer. And, another 55% have plans to make improvements soon.
Complete results from Casual Living and HGTV's 2009 Outdoor Spaces Survey will publish in Casual Living's August issue.
So, the recession has led to less travel this summer, causing consumers to spend more time at home.
What are we offering those who plan to improve their home? What are we doing to entice consumers with extra time on their hands this summer, who instead of strolling the beach, will possibly be strolling through a furniture store?
Let's hear it for staycations!