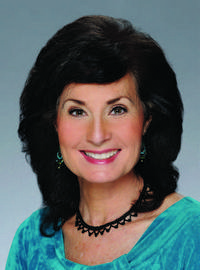 Ready, Set, Shop!
September 12, 2006
Retailers in our quick online market poll told us they need and expect help from their vendor partners. You can read the results on page 14 of the September print issue of Casual Living.
The good news is, we asked more than 40 major casual furniture manufacturers how they are helping specialty retailers survive, and the results are exciting. Their answers speak to great opportunities for retailers willing to be fashionable and serve consumers' changing demands. They also shared their forecasts for the future of independent stores and opinions about what successful retailers are doing differently. There are lots of great ideas sprinkled in our report.
Some of these ideas we've heard before but still ring true. Some stand to be repeated as we look to the future and the challenges our retailers face. "The independent guy has got to realize he's not in the outdoor furniture business; he's in the lifestyle business," Sal Carrara, owner of Anacara, told me. Merchandising to help customers visualize lifestyles they want and providing them more product choices are directions we can follow as we approach the 2007 season, which respondents to our online survey expect to be even better than this season.
If you attended premarket in July, you've got a good idea about the fabulous products you can expect to find. If you didn't go to premarket, you're in for a treat. Guess what? There are more fashionable colors and style selections for outdoor living than ever before. And as one manufacturer said this week, choices are what the specialty retailer is all about.
"This is our 50th year in business," retailer Phyllis Lorig of Anaheim Patio & Fireside told me as our paths crossed during premarket. "We've seen it all come and go — from the green iron chair to now with everything here."
Everything includes full collections of outdoor furniture plus increasingly sophisticated accessories to complete the outdoor living areas people are spending plenty of money to add to their homes. The list of choices goes on and on, as shown in 20-plus pages of new product images in this issue. A special feature is the trend-oriented Casual Sketchbooks compiled by Courtney Mueller. We hope they are helpful to you as you decide the styles that work in your store.
The Casual Show itself is marking its 25th year inside the Chicago Merchandise Mart, and an agreement was reached to keep it here for the next 10 years. Hope to see you there!