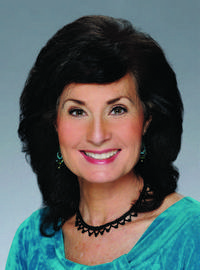 Bending our ear
September 14, 2005
As a journalist, I'm a trained sounding board. I listen to everyone's story, observe actions and try to absorb all the information that may help you as the reader. Then I try to write everything useful that we have space to publish, either in our monthly magazine or eWeekly report. 
We love it here when readers write their own views, taking out the middle step. The columns board members of the Casual Furniture Retailers Association have written each month this year contain helpful tips and insights we hope you find useful for your own store or business. These are retailers taking valuable time to reach out to fellow retailers. Some of the columns also contain words of warning or advice for manufacturers, too.
Houston retailer Beverly Weeks wrote a letter to the editor for this issue. While it certainly points out that I am not perfect, it also makes some good points about the relationships between casual furniture retailers and manufacturers. And it raises questions other retailers may be asking about the direction of a specific manufacturer.
We've all been impressed as we pass through trade shows or casual stores and see the latest outdoor styles for the home, but how many of us know whose creative vision started the project or shaped it into something special? That's the reason we put together the package of features on designers whose work is influencing this industry through its continuing growth. We've begun collecting a list of designers to watch. Please, share with us names you know we should add.
As a writer, I was moved by the creative passion and dedication I sensed as I talked with designers about their craft. And I was humbled as they expressed their sense of appreciation to have been noticed and honored.
Don't we all feel that way? Whether it's an outstanding store, an innovative chair design or a successful business, we all want to know our efforts are not in vain. It doesn't necessarily take winning an award, like some of the Design Excellence nominees shown inside the issue will. Sometimes it only takes a word of encouragement.
With the industry's most important market only a few weeks away, let's not forget to tell others when they're on the right track. (to add public comments click on "Add your Comment" below, or to email Cinde directly click here.)