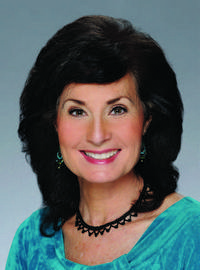 Forget lazy days of July
July 28, 2005
What happened to the lazy days of summer? That's what a casual furniture manufacturer asked me last week as we compared notes about how busy we both stay with young sons on summer vacation while we work full-time.
The casual furniture retailers I've talked with lately are equally busy as the season continues in full heat. Knowing some shoppers like it hot, the forecast for this month promises good selling days ahead before the end of a season that started with an unusually cool, wet spring. Are your stores seeing results of shoppers' pent-up demand? To give the hottest summer in three years its fair share of attention, we've devoted a full page to maps and charts that will help you compare your area with others across the nation.
Retailers who head to Chicago for premarket, the first one sanctioned by the Summer & Casual Furniture Manufacturers Association, will likely be comparing their success so far with retail friends who hail from distant markets. We know it's apples to oranges to compare different regions, but we get a sense of the big picture for marketing outdoor, porch and patio furniture and accessories.
And the big picture appears to be more. There are more product options for Americans who are moving outdoors, taking their living rooms with them. And it doesn't stop with the living room. The casual lifestyle is pulling strongly from the kitchen and even the bedroom as homeowners expand their living spaces outdoors. I'm eager to see what new styles, forms and colors will be previewed this month as the premarket will include more manufacturers than ever.
The casual furniture industry has increased its footprint in permanent showrooms at Chicago's Merchandise Mart by more than 50% over the last seven years. About two dozen exhibitors also will show on the revamped eighth floor during this month's premarket, giving a sneak preview of what can be expected at the International Casual Furniture & Accessories Market Sept. 14-17. What can we expect? More.
With the outdoor market growing at record rates, this is no time to be lazy.   (to add public comments click on "Add your Comment" below, or to email Cinde directly click here.)