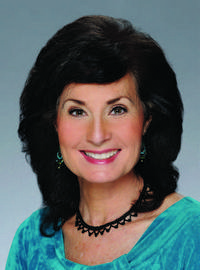 Balance the best, clear out the losers
November 30, 2006
How's your balancing act?
Depending on your location, most of you outside of Florida and southern California are finished with the season of selling outdoor furniture and accessories. As you read this, you may be concentrating on selling Christmas trees and other holiday decor. Or maybe you're selling spas as that season starts to churn. Others of you may now be selling hearth products or maybe skis.
No matter what your focus is, don't forget the importance of specialty retailers keeping best-selling casual furniture collections on their floors and in front of customers even after the season ends. Not the "losers," mind you, those lines should be cleared out if they haven't already been to make room for their 2007 replacements.
Want an example of a balancing act that's working? Jerry Stroupe, a Nashville-area specialty retailer, described Inside-Out's displays of decorated Christmas trees as scattered along store walls to allow the flow of consumers. Besides the normal holiday customers, he's seeing plenty of new patio customers, some of whom are connected with the music industry and others transplanted from California along with the Nissan headquarters.
"For specialty stores, the great opportunity is to stay in business after the season ends," Stroupe said. His newest customers have moved into the area, invested in decks, porches and other outdoor living spaces. They're used to year-round outdoor areas and when they're ready to finish out the look with outdoor furnishings, the Stroupes make sure they can find what they want.
Can your customers find what they want anytime of the year?